Our MathCounts meeting for tomorrow, Thursday, Oct 29th, is cancelled. Students check your email and our Teams for instructions on what you need to be doing.

Because Beach does not have a C-squad, the A&B volleyball teams will begin playing at 5:00 PM on Thursday, October 29.

If you are interested in having your child on the in-town bus route, please call Julie at 701-579-4160 and provide her with your name and address by Friday, October 30th.

Mathcounts will be on Thursday, Oct 29th at 6:50 am. Please have your child at school by 6:45 so we can do our first online competition together. If you have any questions or concerns, please contact Mrs. Witte.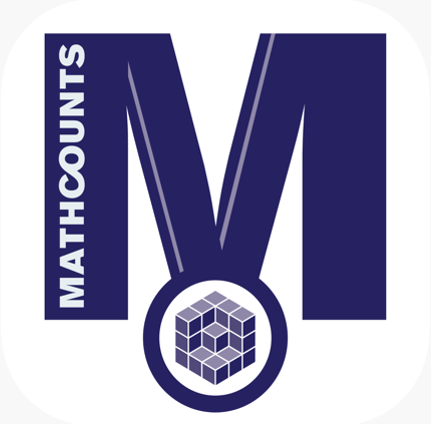 Just a friendly reminder - - - The Ronald McDonald Dental Mobile will be here all next week (November 2nd - 6th). Information & forms were mailed to all homes weeks ago. If you want to take advantage of this wonderful service, please get your forms completed & turned into the office ASAP!! Additional forms are available in the office!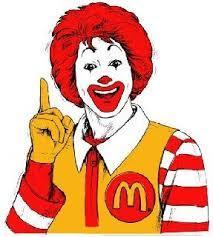 Flu Shot Clinic! NEPS is working with West River Health Services (Hettinger) & the Southwestern District Health Unit. Forms have been given to ALL students K - - - 12. They are due back to the office by Thursday, October 29th (yes only 2 days!). Flu shots will be given next Wednesday, November 4th (in the morning). We will be bussing the students down to the Memorial Hall. All safe health measures for Covid-19 & social distancing will be in place. Additional forms are available in the office. Remember - forms are due back by Thursday!!

Attached protocol for Volleyball in Hazen on November 5th.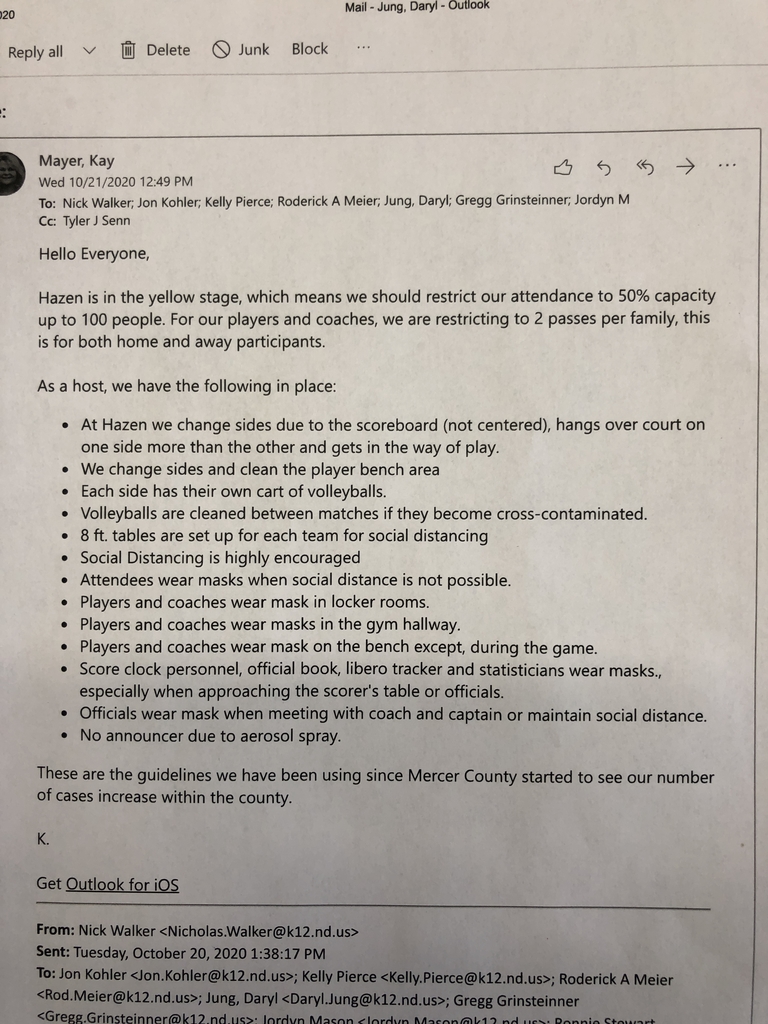 The college tours planned for Friday, October 30, have been postponed until further notice.

Junior high GIRLS basketball practice begins Monday, October 26. They will be practicing the last week in October after school at the correctional center. Coaches are Mr. Burch and Miss Kaufman. Junior high BOYS basketball practice will being on NOVEMBER 2. Their practices will be at the correctional center during the first week of November. Coaches are Mr. Oakland, Mr. Vandebossche, and Mr. Cantwell.

The DVRCC's annual dress event that was scheduled to be held on Saturday, October 24th, has been cancelled due to the heightened risk of COVID-19.

On Wednesday, October 21, classes will run virtually in their usual order because there is no religion release. Please tell your junior high or high school student that we will start virtually with first hour on Wednesday.

The internet has been re-established at the school. All virtual and face-to-face classes will proceed normally.

State Cross Country attendance will be limited. Each athlete will be allowed 4 wristbands for fan entrance. The cost of each wristband is $10.00. Wristbands will be sold at the front office. State Cross Country is this Friday, October 24th in Cooperstown.

If you are interested in having your child on the in-town bus route, please call Julie at 701-579-4160 and provide her with your name and address.

Our internet service from the state has been interrupted. If you have any changes in bus service for your child, please call 701-690-1660.

The 5th and 6th grade basketball game scheduled for tomorrow, Tuesday, October 20th at Dickinson Trinity is not allowing any fans in attendance. Stark County is in orange.

Junior high volleyball uniforms may be returned by younger siblings to Julie in the office any day next week. Coach Kaufman will be collecting them October 26.

COVID TESTING and FLU VACCINATIONS Monday: October 19th ---Medora Fire Hall 8:30-11:00 COVID testing's in Dickinson will be at the Old Whiting Building/True Value—Across from Runnings—Garage Drive through 528 21st St W Tuesday: October 20th ---8-11am Wednesday: October 21st ----830-1130am Thursday: October 22nd --- 7-10am Friday: October 23rd—9am-12pm Twin Buttes (Parking lot by Gas Station) Please pre-register Testreg.nd.gov Upcoming Flu Mass Vaccination Clinics: October 17: Old Whiting Building/True Value—Garage Drive through 9-12am 528 21st St W Dickinson October 29: Drive Through Patterson Building Killdeer 3-6pm Please Pre-register: by calling 701-590-3642 or 701-483-0171

New England Public School would like to extend its appreciation to Yvonne Stegner for her tremendously generous donation to our music department. She gave us two clarinets, a tenor saxophone, an alto saxophone, and a guitar stand. This donation in turns allows us to rent instruments to our students who choose not to purchase. THANK YOU, YVONNE! You will always be a special member of our Tiger Family.

There will be no 4-5-6 GIRLS BB practice tomorrow because of lack of gym space. On Friday, October 9, 4th grade GBB will scrimmage at 3 pm. The 5th grade game begins at 4 pm. The 6th grade game will follow at 5 pm.