Picture Day is September 27! Be sure to pre-order on mylifetouch.com using Picture Day ID: EVTBCJMD3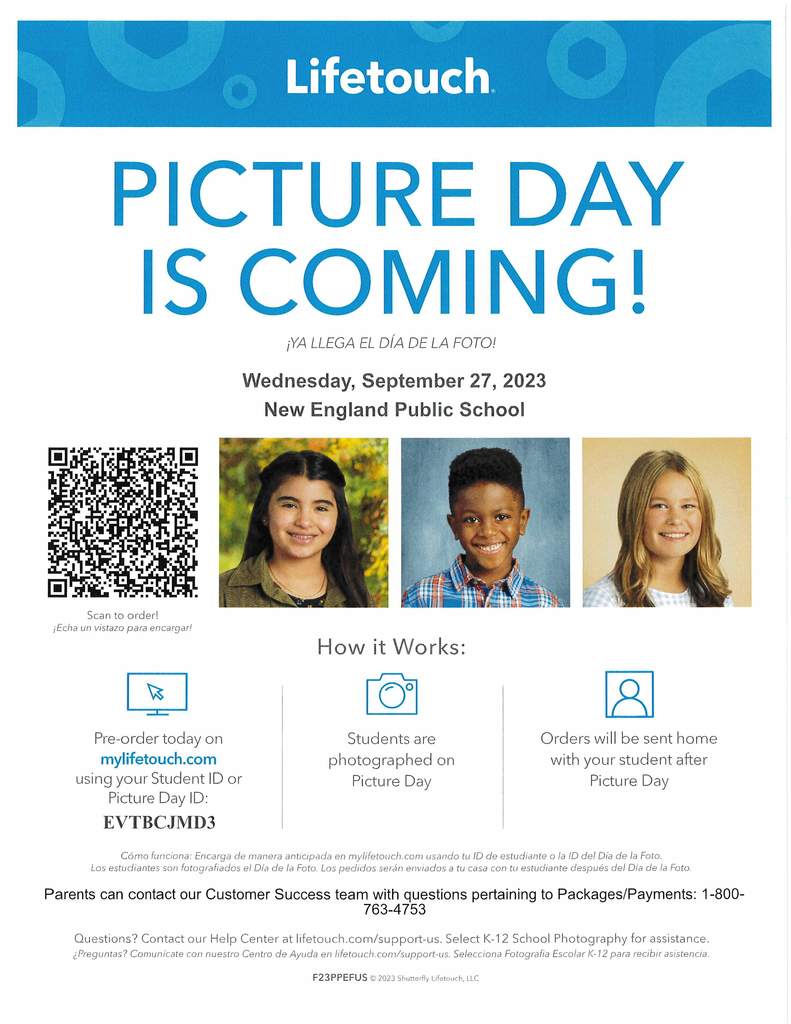 The New England FFA competed in the state range judging competition today in Mandan. Overall the team earned a silver award, and Bailey earned 2nd place high individual overall! Congratulations to all on a job well done!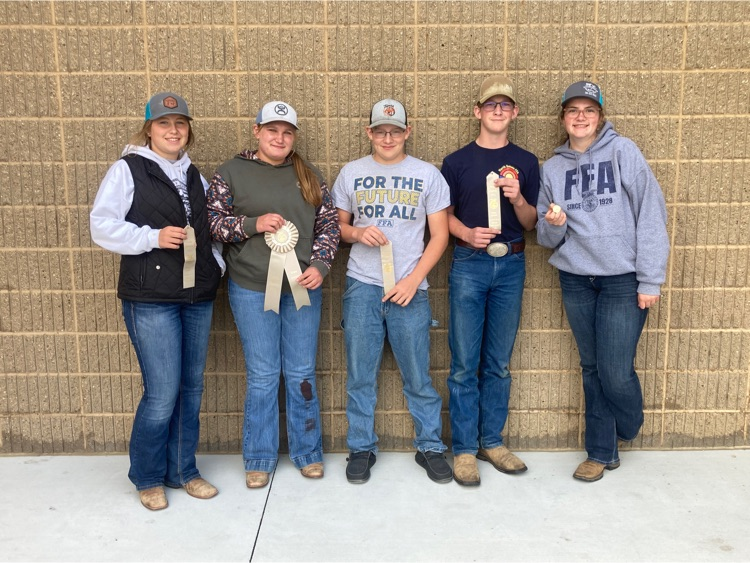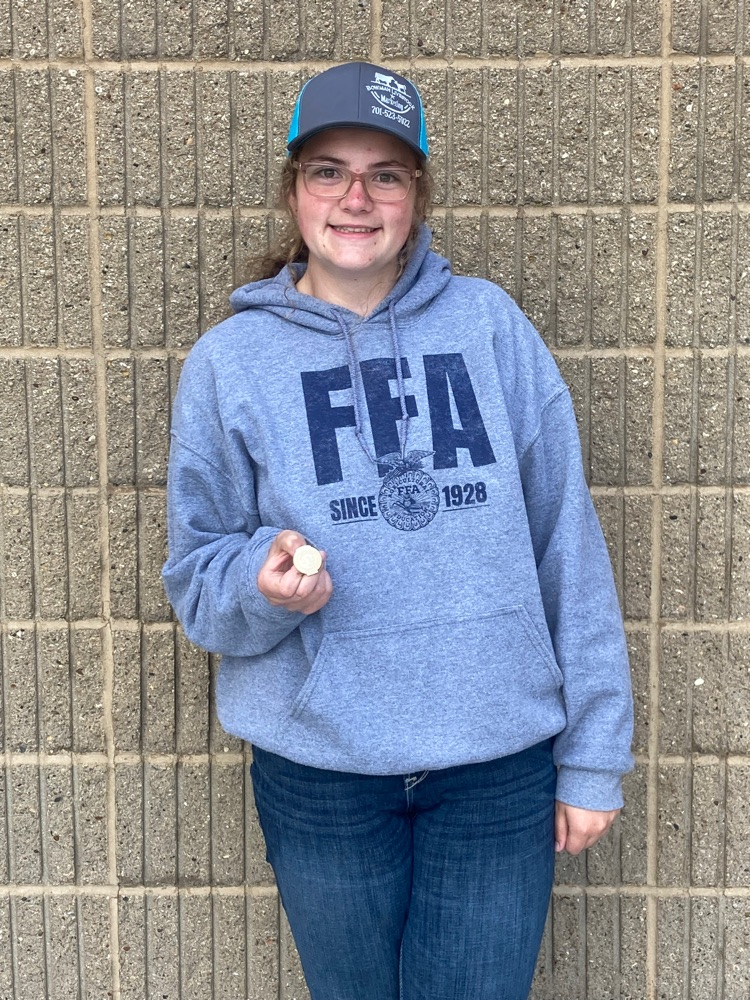 Happy Friday Eve everyone! In an effort to raise money for staff appreciation and student events we are allowing the students to pay $1 to wear a hat on Fridays. Pay your money to Mrs. Rebecca at the front desk and she will put you down for being able to wear your hat for the day.

456 football: Please send hoodies or long sleeves to wear under jerseys to keep warm tonight!!! Bus will leave at 3:30 from New England! I forgot about the little bit of construction going on and we want to have enough time! Go Huskies!

9/22 Homecoming Dance at Mott for 9-12 grade. Sign up sheet and permission form are located at the office, must be turned in by Thursday, 9/21, in order to attend.

The junior class is going to have a bake sale today during first, second and fourth periods. Be sure to bring your appetites and money to help support them.

Update from Rainy Butte Photofraphy New England School Fall Sports photos will take place AFTER school tomorrow. This includes: 🏐 Girls Volleyball 🏀 4-5-6 Girls Basketball 👟Cross Country This years theme will be a more studio style shoot like what was done for the 4-5-6 youth football. All ordering will be online. Text TIGERS2324 to 90738 and subscribe for updates. I will also post an update here when they are ready for ordering. Should be online by Thursday evening. I apologize for the short notice, this all finally came together Friday last week and I've been out of town until this afternoon.

The 7/8 Volleyball game on Thursday, 9/14 vs. Heart River & Trinity has been cancelled.

Bus 17 is running about 15 minutes later than normal!

YUM Froyo & More will now be at our tailgate party 4:5:30. The price for the BBQ does NOT include the ice cream, that is a seperate charge. They will be staying for the game as well! Let's GO HUSKIES!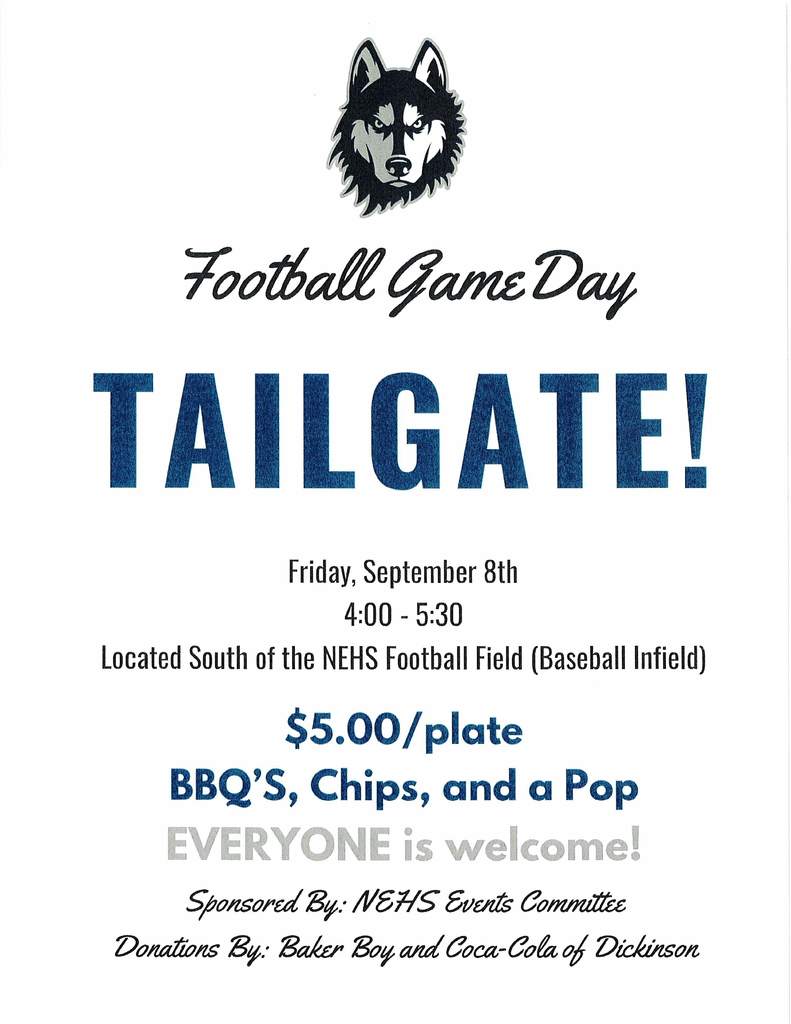 In honor of 9-11, we are showing our American Pride on Monday by wearing red, white & blue. The class with the most participation gets a popcorn party! Patriotic hats will be allowed. Have a great weekend!

Today the FFA range Judging teams traveled to Watford City for the Island Empire Range Judging event. Overall the senior team earned a fourth place finish and the junior team earned a seventh place finish. Congratulations to all on a successful day!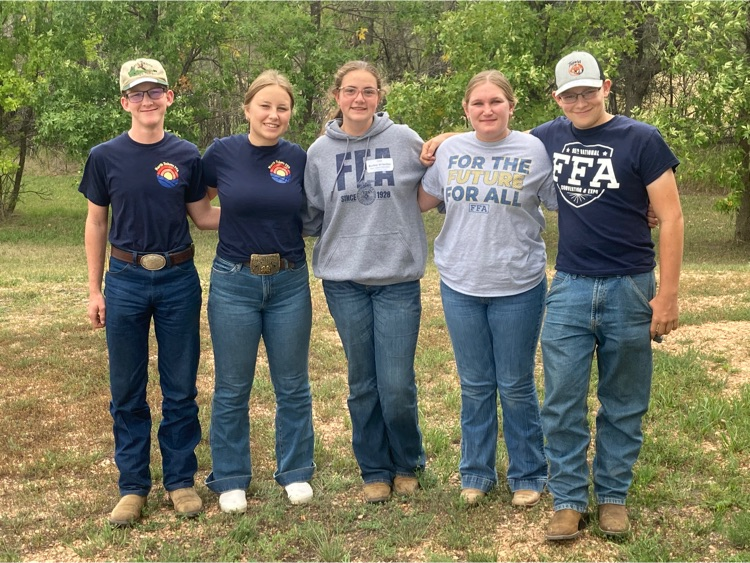 Due to a miscommunication of game times today, the JV Volleyball game in Killdeer today will begin at 4:30 p.m., followed by the varsity game. We apologize for the inconvenience.

9/8 Tailgate! 4:00-5:30 p.m. $5/Plate. Everyone is welcome!

JH Volleyball practice is canceled today

The 4/5 Football game today and practice are cancelled. Check the New England Youth Football page for updates.

Happy Labor Day everyone! Just a reminder that there is NO School on Monday. We will see you all on Tuesday!

The update was for JV & Varsity Volleyball. The 7/8 game in Taylor is still as scheduled. Sorry for the confusion.

Updated Volleyball schedule. Tonight's game begins at 5:30 at New England

REMINDER: 456 Football has pictures today during practice