Junior high volleyball pictures will also be held following the ABC pictures on Monday, September 26.

ABC volleyball pictures will be MONDAY, September 26, during 3rd hour (and possibly into 4th hour). Please remember uniforms!

Our FFA Range Judging team traveled to Medina ND for their state contest where they as a team earned 7th place!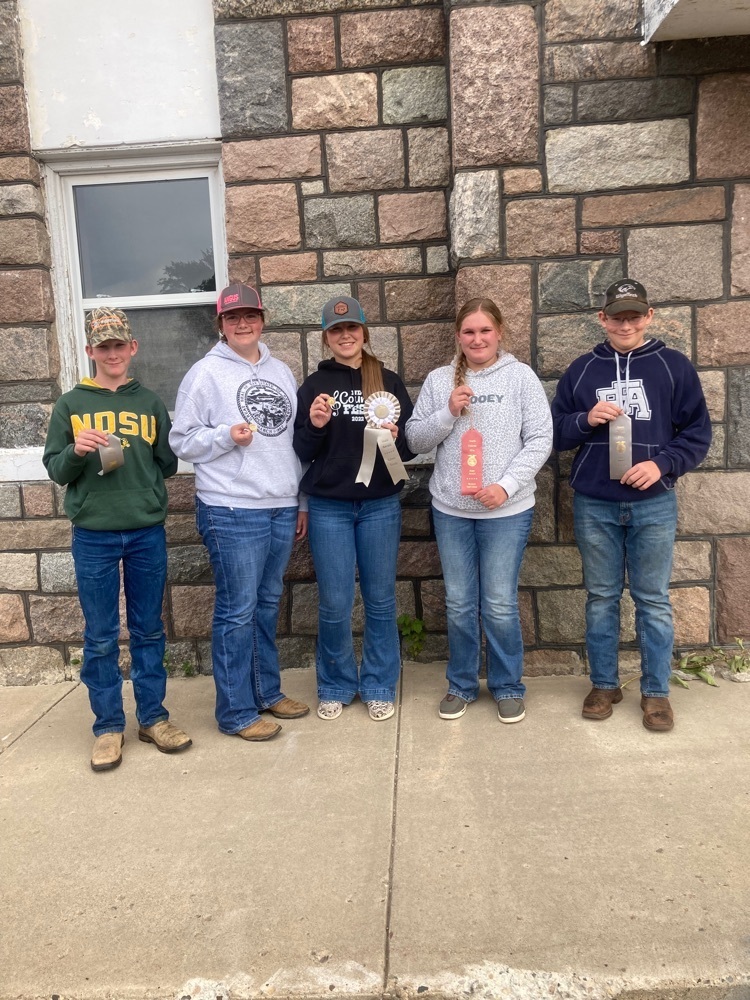 Information from the September 21, 2022 Public Budget Hearing is available on the school website (
https://www.nepstigers.com/
), under the District tab. Please contact Supt. Bautz if you have any questions.

Please check your email for an email about the Flu Shot Clinic coming up

Tomorrow's (9/21) lunch menu has changed to Chef Cheryl's Choice due to supply issues. But we know it will be yummy!

Tonight's GBB game is 4, 5 & 6th grades at 4:45 PM in our gym vs. Bowman

On Thursday, September 22, there will be NO 4th GRADE GBB GAME at our gym against Richardton/Taylor. The 5th grade game will begin promptly at 4:00 p.m. followed by the 6th grade game.

The American Foundation for Suicide Prevention held the 2022 Out of the Darkness Walk in Dickinson on September 17, 2022. Thirteen of the seniors from the Class of 2023 participated.


Don't forget to wear your blue and gray tomorrow to support the Hettinger Huskies!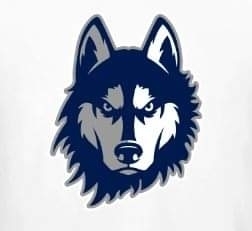 If attending any football games in Mott, please keep in mind that our activity passes DO NOT WORK there and you will have to pay for entry.

LOCATION CHANGE—the junior high and JV football game on Monday, September 19, will be played in ELGIN instead of Mott.

We are trying to get the Daily Announcements working. For now here are the coming weeks. Thursday, September 15th Lunch: Meatballs, mashed potatoes, buns, vegetables, salad bar & milk. 7&8 volleyball traveling to play Heart River at South Heart at 4:00 p.m. 456 GBB traveling to play in Scranton at 4:00 p.m. ABC volleyball will play Richardton/Taylor IN OUR GYM at 4:30 p.m. —please note location change! Friday, September 16th Lunch: Ravioli bake, garlic bread sticks, vegetables, salad bar & milk. 2:30-3:00 PM Kindergarten Read with a Grandparent at the NEPS library. Varsity football vs. Beach in Mott at 7:00 p.m. Saturday, September 17th 9:00 a.m. Out of the Darkness Suicide Awareness Walk in Dickinson at the West River Ice Center—register online if you are interested. 5:30 p.m. Class of 2023 Senior Sunset—all seniors are invited to attend a meal and activities 5th Grade GBB Tourney at Belfield 6th Grade GBB Tourney at South Heart JV Volleyball Tourney at Richardton/Taylor FFA Fall Leadership Conference @ TBA Sunday, September 18th Monday, September 19th Lunch: Hot hamburgers, mashed potatoes, vegetables, salad bar & milk. SENIORS: National Guard presentation during 7th hour today Junior High Football vs. Grant County in Mott @ 4:30 p.m. 7/8 Volleyball @ Mott at 4:40 p.m. JV Football vs. Grant County in Mott @ 6 p.m. Tuesday, September 20th Lunch: Chicken stuffing casserole, buns, vegetables, salad bar & milk. Cross Country in Beulah Volleyball C squad vs. Grant County @ 4:30 p.m. 456 GBB @ Home vs. Bowman @ 4:45 p.m. JV Volleyball vs. Grant County @ 5:30 Varsity Volleyball vs. Grant County @ 7 p.m. Wednesday, September 21st Lunch: Weiner wraps, baked beans, fruit, salad bar & milk. FFA State Range Judging in Streeter, ND Our Redeemer's Grades 7, 8 & 9 Confirmation class will have religion today.

The time for the football game in Mott on Friday, September 16, has been moved to 7:00 p.m. PLEASE NOTE CHANGE!

Picture Day is September 28! You can order online at
www.mylifetouch.com
with Picture Day ID: EVTS46NZ8

The bus for JH Girls' VB will leave at 9:15 AM tomorrow morning for the Hettinger-Scranton Triangular.

Congratulations to our FFA Range Judging team which earned 3rd place at the regional event which was held in Watford City.

No practice tonight, Wednesday, September 7, 2022, for JH Volleyball.

Happy Labor Day, everyone! School will not be in session tomorrow and will resume on Tuesday.