NEPS would like to congratulate Mr. Randy Gordon on his nomination to the North Dakota High School Coaches Association Hall of Fame. Coach Gordon, who began his coaching career in Killdeer, finished with a lifetime record of 241-102 (70 percent) and was named North Dakota Football Coach of the Year five times. He led the Trinity Titans to three football state championships, including back-to-back titles in 2000 and 2001. His final championship win was in 2006. Coach Gordon is a proud New England High School graduate who coached our Jr. High football players this past fall and also helped coached our 4,5,6 grade football teams a couple of years ago. We are are so proud of you, Mr. Gordon, and anxiously await your induction this coming July!

Yesterday our FFA chapter participated in our annual District Leadership Conference hosted at DSU. It was a fun and educational day filled with events and competitions. Congratulation to all on a job well done.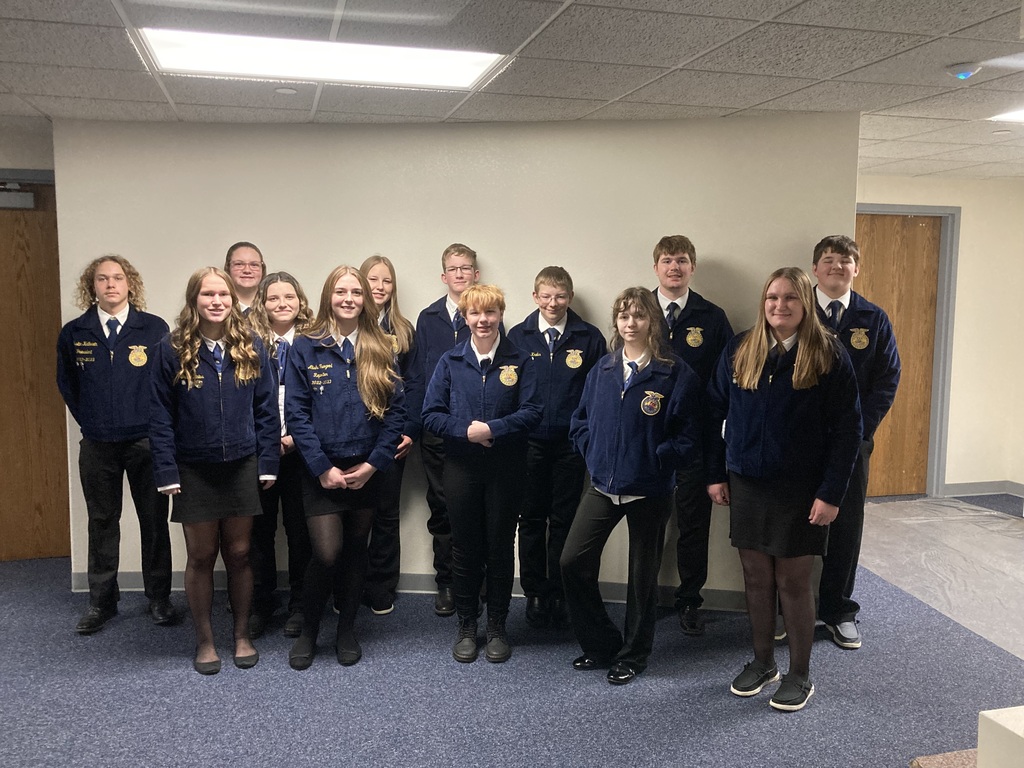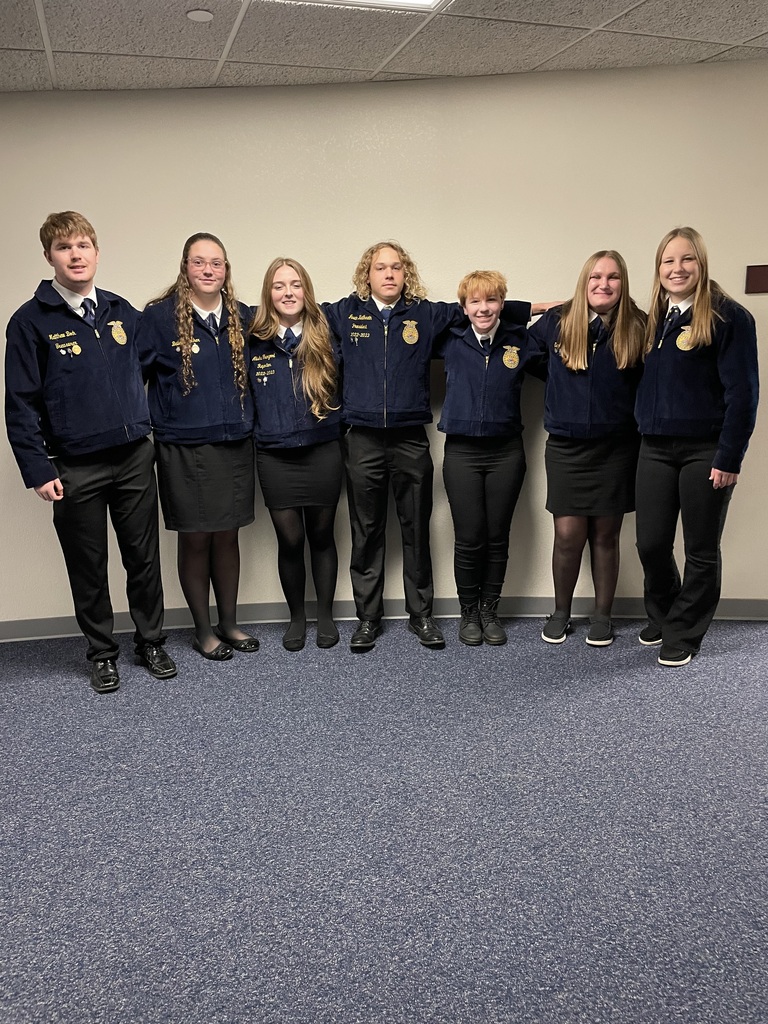 Extemporaneous Public Speaking (State Qualifier), Greenhand Quiz Event, Memorized Public Speaking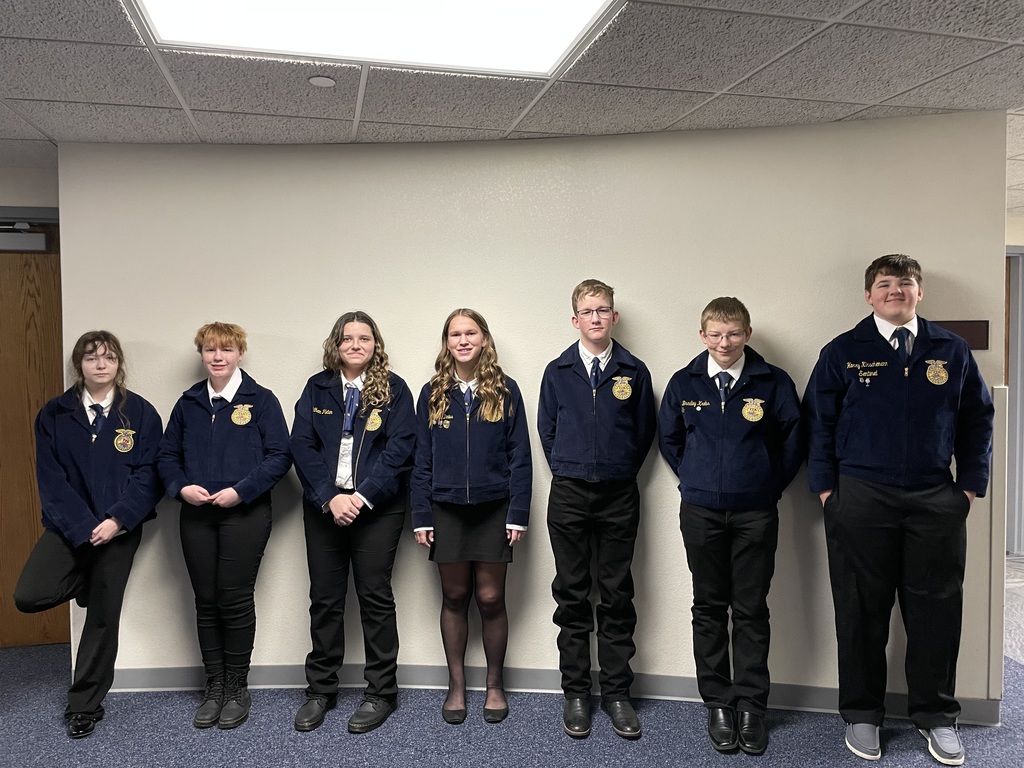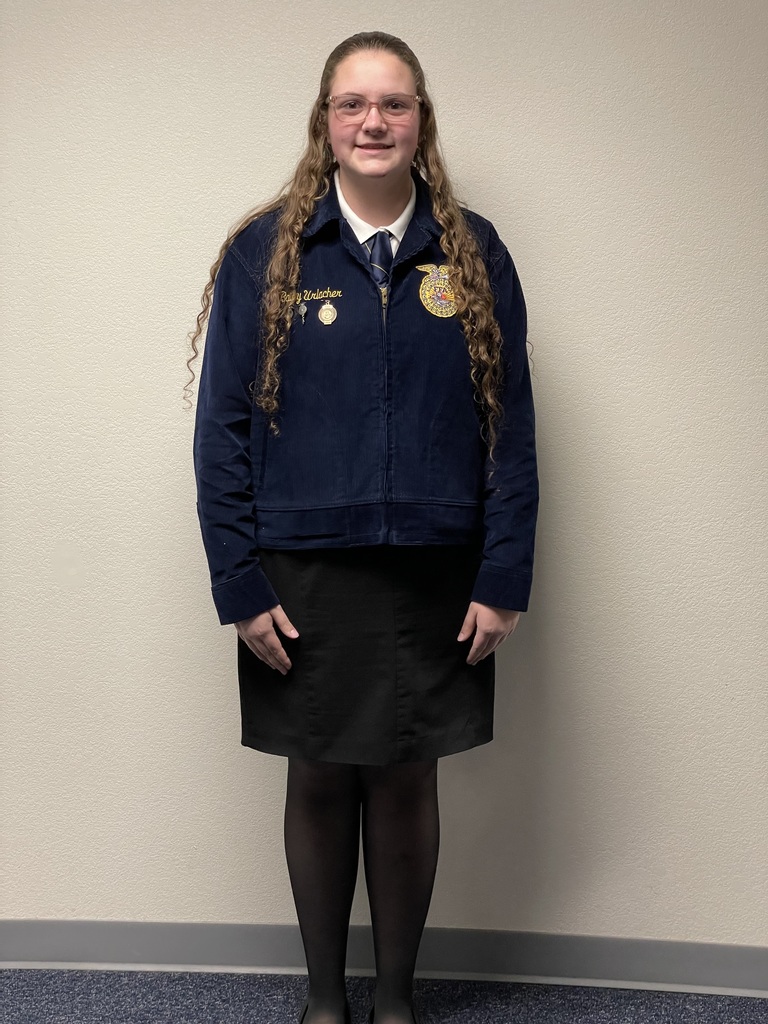 We had a student earn his FFA jacket through the blue jacket bright future program through the ND FFA Foundation, Quiz Team, Creed, and Demonstration events.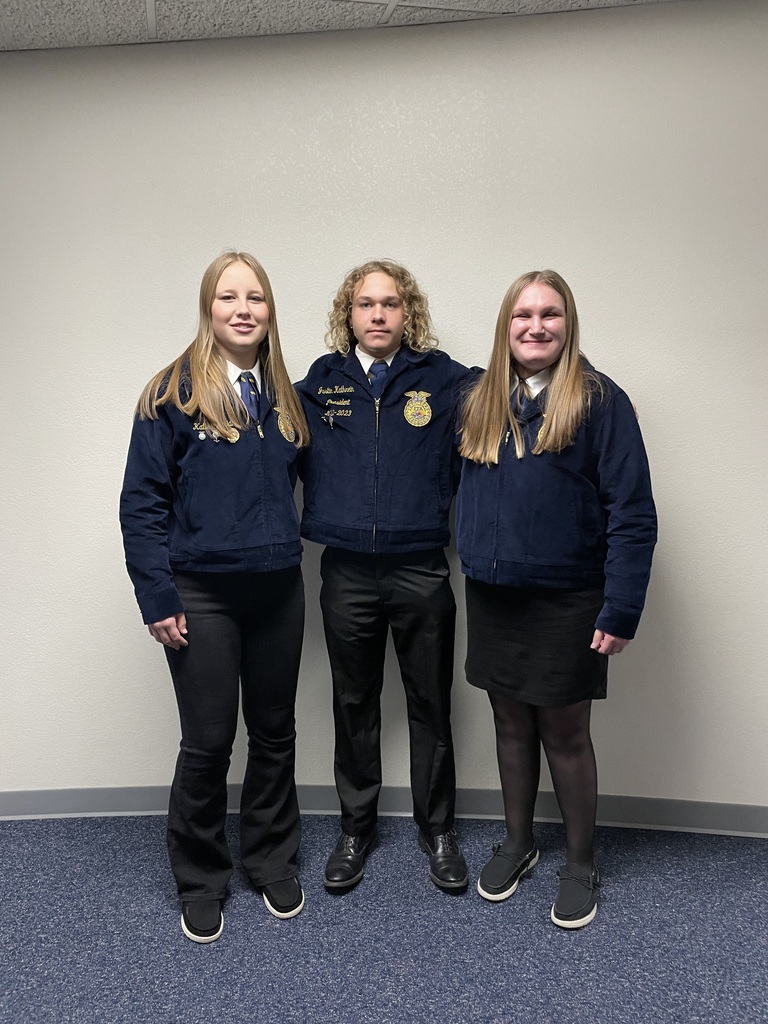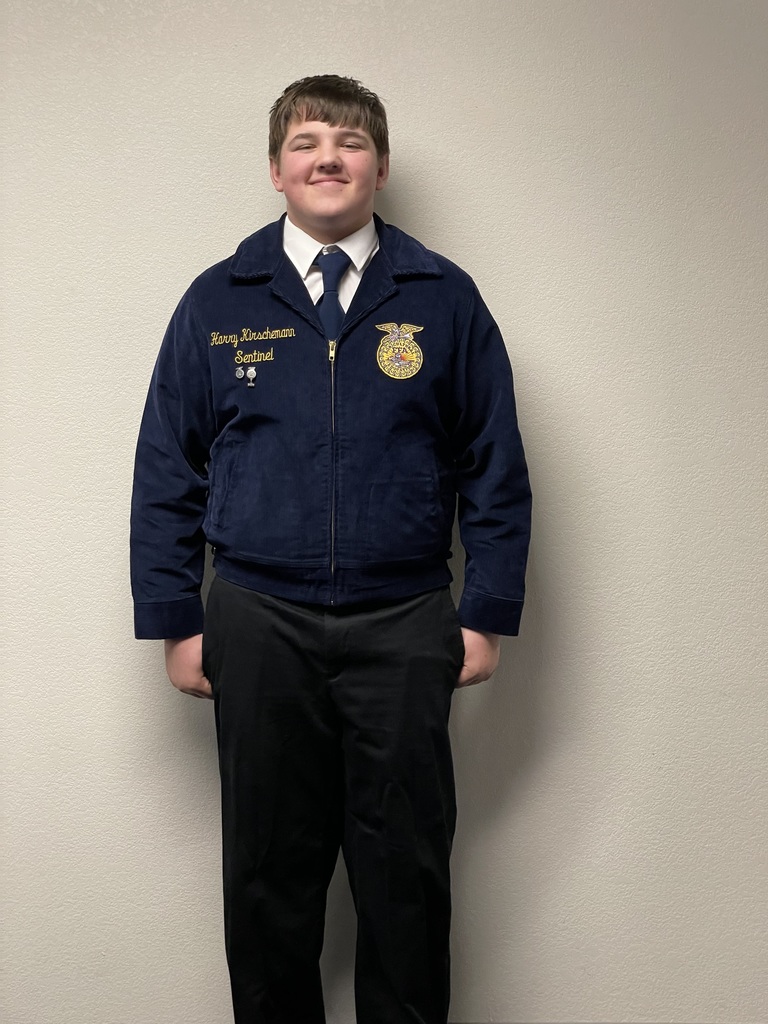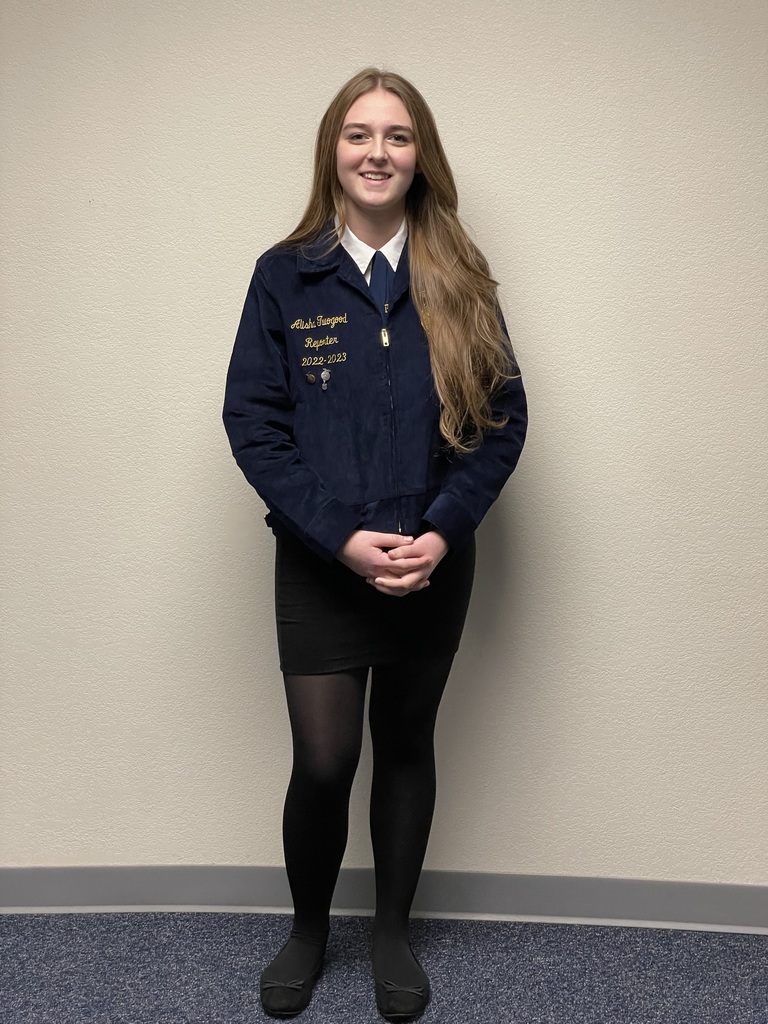 No 7/8 BBB practice today. Girls 7/8 and Varsity will practice in the new gym.

Informational meeting for Speech Team, new and returning members, on Thursday, December 8th, at 7:00 p.m. at Trinity in Dickinson

Students will package taffy this Saturday, December 10, in Medora at The Taffy Shop. We'll begin at 9:00 a.m. and it should only take the morning hours. A bus can leave the school at 8:00 a.m. If parents are interested in driving to Medora with your child or if your child is riding the bus, please let Ms. Hewson know for an accurate bus list. Thank you!

Christmas program update. Students should arrive at school by 6:15 p.m. on Wednesday, December 14 K-4 - go to classrooms. 5th & 6th grade - go to gym assigned seating area. All Bands go to band room at 6:00 p.m. Choir to band room for warm up at 6:15 p.m. Please wear nice school clothes, you can dress up. No Santa hats, torn clothes or pajamas. Band and choir can wear all black or holiday clothes. Thank you!

Sorry, correction to Hometown Holiday message sent out. The time for the music and meal is 11-1. The vendor show is 11-3.

Hometown Holiday is this Sunday 11:00 a.m to 1:00 p.m.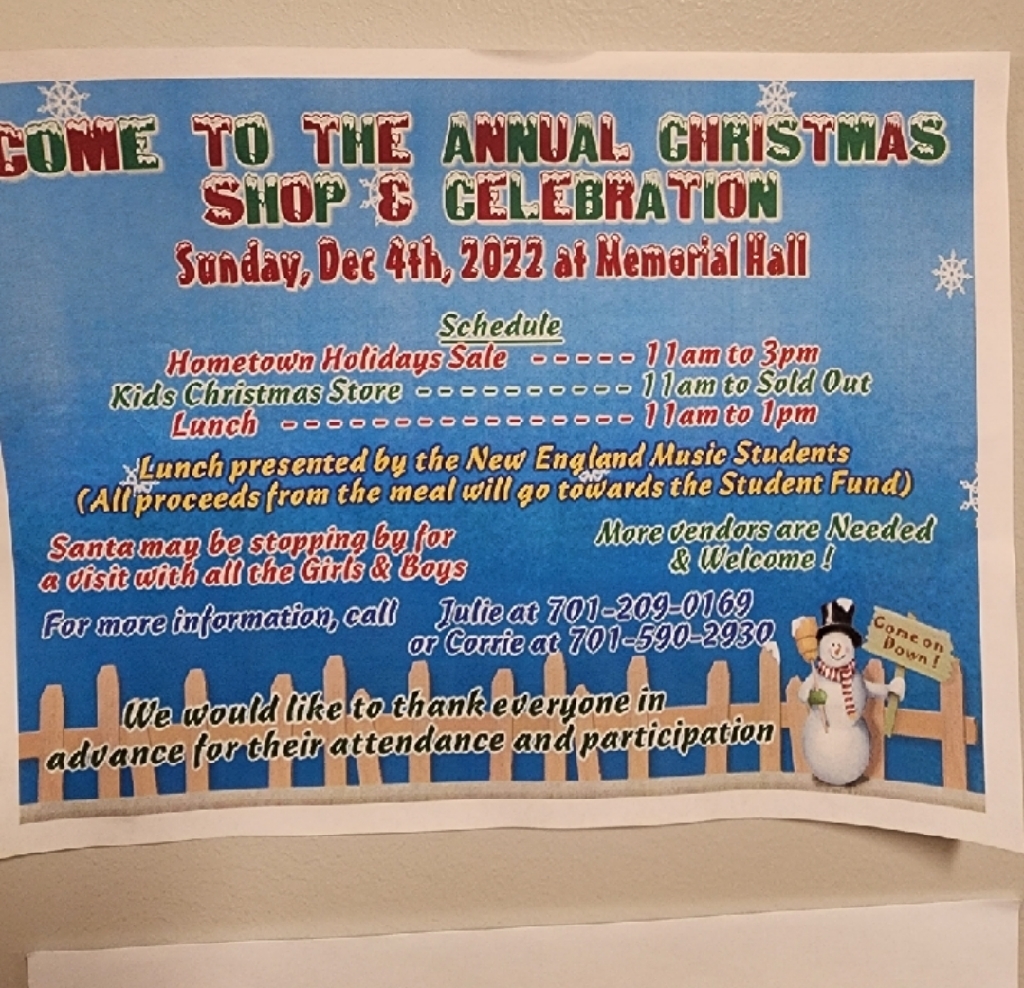 Dakota West Credit Union is sponsoring an Angel Tree. Accepting local children & elderly who need assistance for Christmas. Sign up deadline is December 9th. Accepting donations now through December 15th. Distribution dates December 21st & 22nd.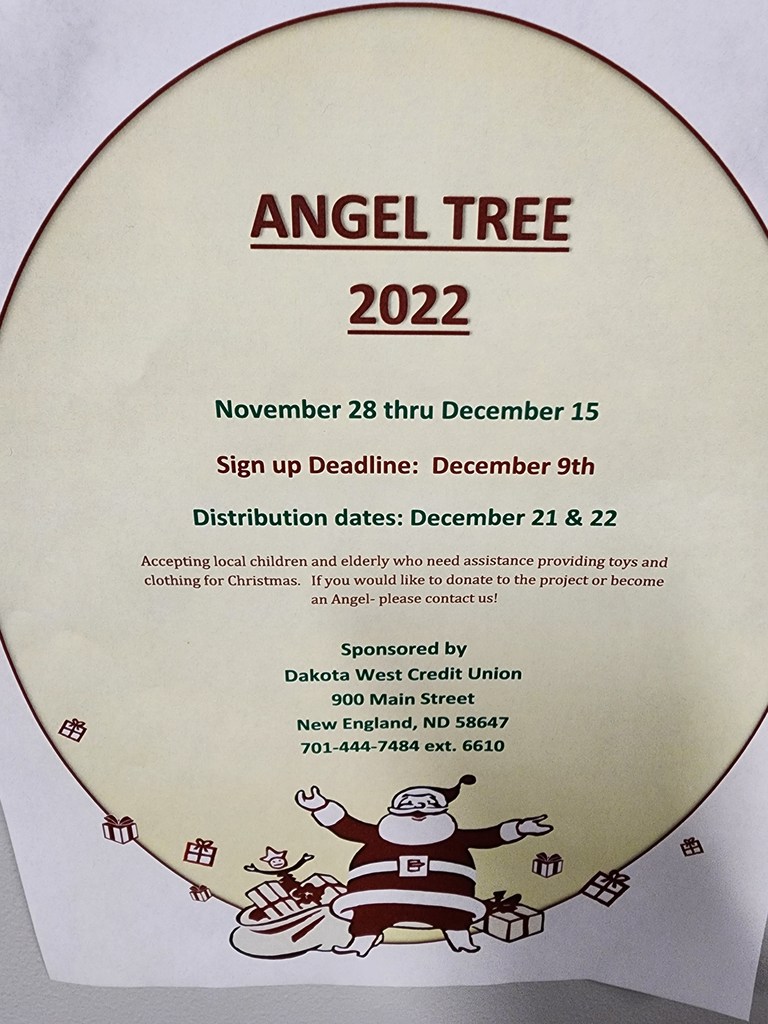 The A GBB team will travel to Mott on Friday, December 2, 2022. Game time is set for 7:00 PM. Go Tigers!

4H Archery practice for ages 8 and up begins today. 6:15 p.m. in the old gym at NEPS. You must be a 4H member or willing to join. Enter gym through the North East door by the weight room.

All band students 7-12 are asked to help with the fundraiser Sunday during the hometown holiday. We are serving lunch and need either a side or dessert. Please let Sara Krebs (590-1873) or Ms. Hewson (music teacher) know if you have any further questions. We will be serving lunch and need to be present from 10:30 to clean up after service which will be around 1:30-2:00.

Just a reminder that there is NO SCHOOL for students tomorrow, 11/30/22, for Professional Development Day. We will see you all on Thursday!

Tonight and tomorrow night's Boys Basketball games are now only 7th grade. They will be playing 6 quarters.


Happy Thanksgiving to everyone! We will see you all on Monday.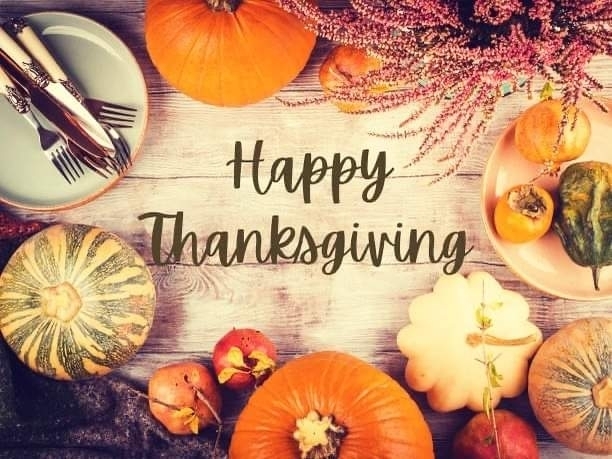 Deposit checks from fall sports have been sent home today with students, if your student is in a winter activity the deposit has rolled over to that sport.