Track uniforms! We need to collect all track uniforms by the end of next week. If your student has a track uniform, please make arrangements to drop them off at the school asap.
Congratulations to all of our 2021 FFA State Convention participants on a great week! Our chapter had many notable accomplishments this past week including a state champion creed contestant, a student being elected as a state officer, and several top 5 gold teams in various events. Please check out the award photographs and if you see any of the students please congratulate them on a job well done.
2021-2022 State Secretary
2020-2021 State Champion Creed Contest
Floriculture 2nd Place Finish-Gold Team Award
Nursery Landscape 3rd Place Team Finish-Gold Team Award
Meats Judging
Advanced Ag Mechanics
Officer Books
9th and 10th Ag Mechanics
Environmental and Natural Resources
Small Animals and Courtesy Corps
Official Delegates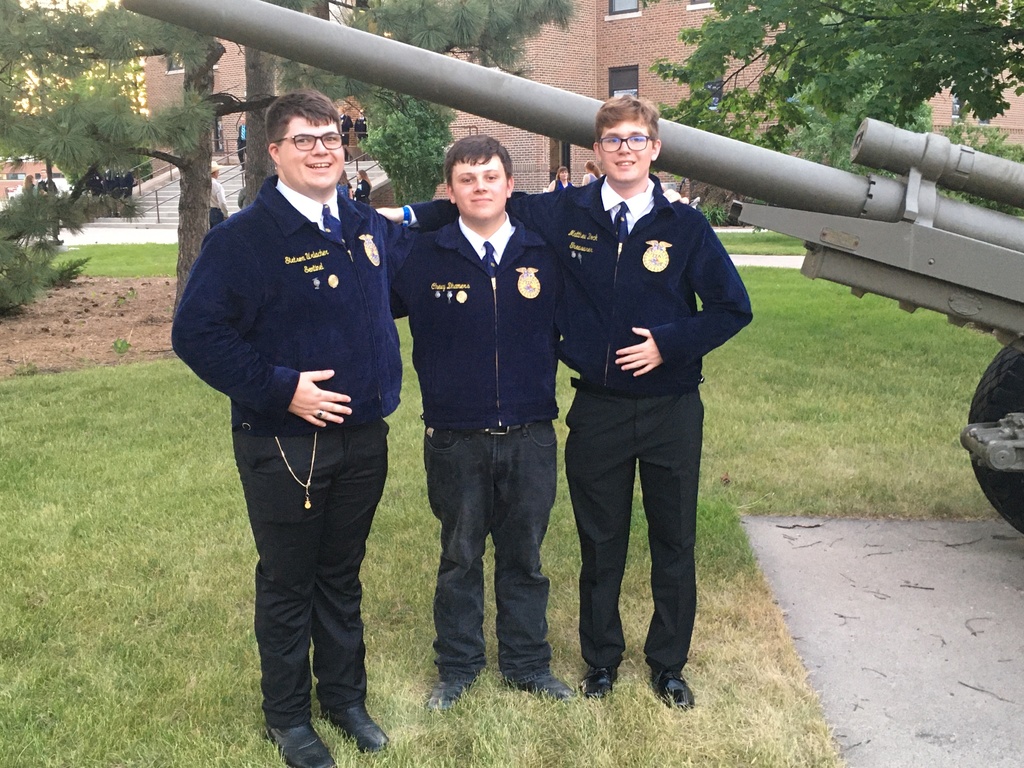 Congratulations to Elli Rettinger who won the State Championship in the goat tying event in Bowman today!

The deadline to order a yearbook is quickly approaching. Yearbooks include all students in the elementary and the high school. Go to
www.treering.com/validate
and enter the school's passcode 1014721398871683 by June 2. The regular price is $44.99. You can customize your yearbook with two pages of your own photos. Each additional two page customization will cost $0.99 each.

Due to the New England Public School building project, all students must take their music instruments home for the summer break. All of our music equipment will have to be moved during the summer break. If your child is performing tonight, please have them take their instrument home tonight.

Congratulations to our Mott-Regent-New England track team and coaches on a successful season! The following students will be representing us at state next week: Keziah Erickson in discuss, javelin, and shotput; Nathan Kaufman in javelin; Hannah Frank in 300-meter hurdles; Sophie Olsonawski in the 3200-meter run; and Kallie Dinius, Carly Wolf, Sophie Olsonawski, and Ruby Nasset in the 4x800-meter relay.

The PUBLIC is invited to attend the Grades 7-12 Music Festivals Concert & Awards Ceremony will be held on Tuesday, May 25, at 6:00 p.m. ~~~IMMEDIATE FAMILY MEMBERS are invited to attend the following activities on Wednesday, May 26. Times given are approximate. Kindergarten graduation is at 8:30 a.m. Students may leave with their parents after their ceremony.~~~Grades 1st through 3rd Elementary Awards will be at 8:45 a.m. ~~~Grades 4th through 6th Elementary Awards will be at 9:15 a.m. ~~~Junior High Sports & Academic Awards will be at 9:45 p.m. ~~~Honor Society Induction & Academic Awards will be at 10:15 a.m. ~~~Students are allowed to leave with parents following their awards.

2021-2022 School Calendar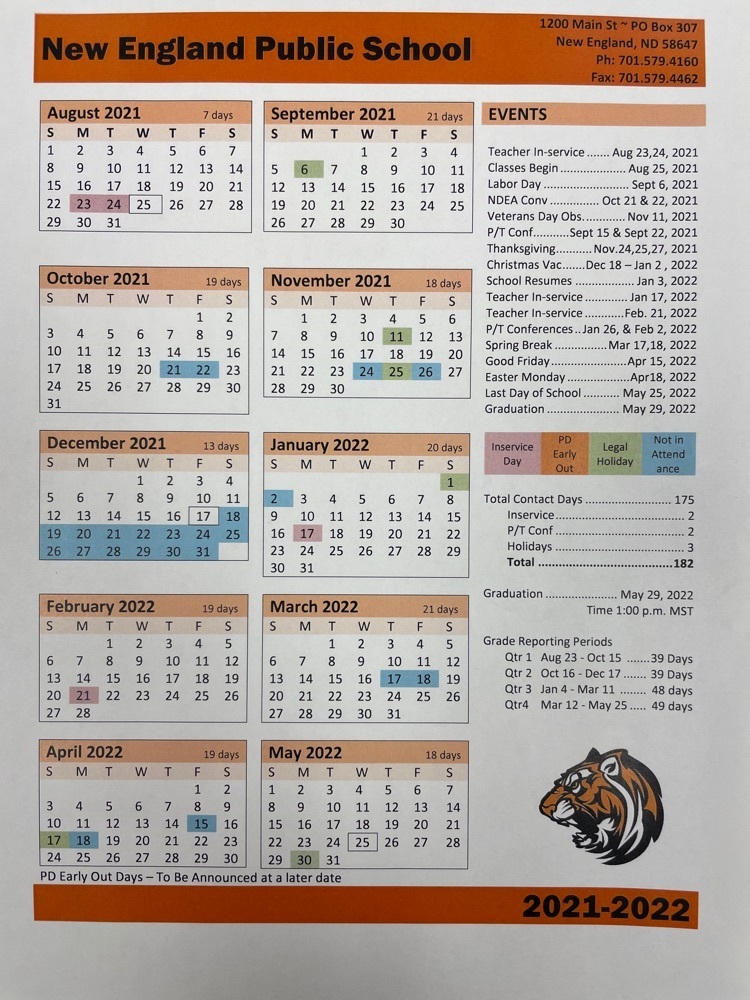 All student devices will be collect in the afternoon of Friday, May 21st. If you are not going to be in school on Friday, May 21, please be sure to bring your device to your classroom teacher or Mrs. Witte before then. You must have ALL of your accessories (charger, keyboard, case) or you will be charged for their replacement. If you have any questions or concerns, please contact Mrs. Witte or Mr Koppinger.