Mrs. Hauglid's geometry classes took advantage of the nice weather we had been having and created constructions in the parking lot.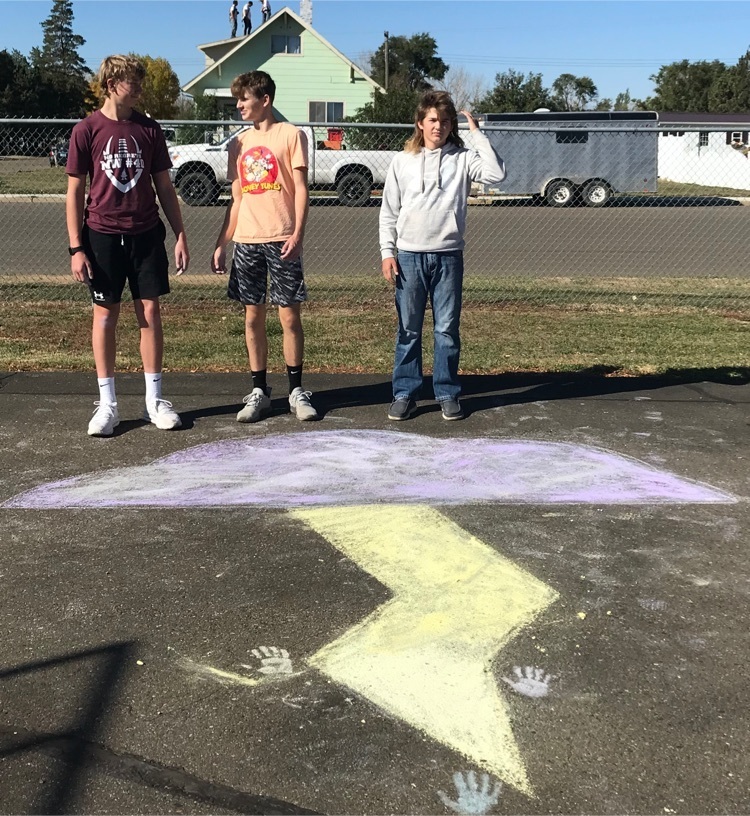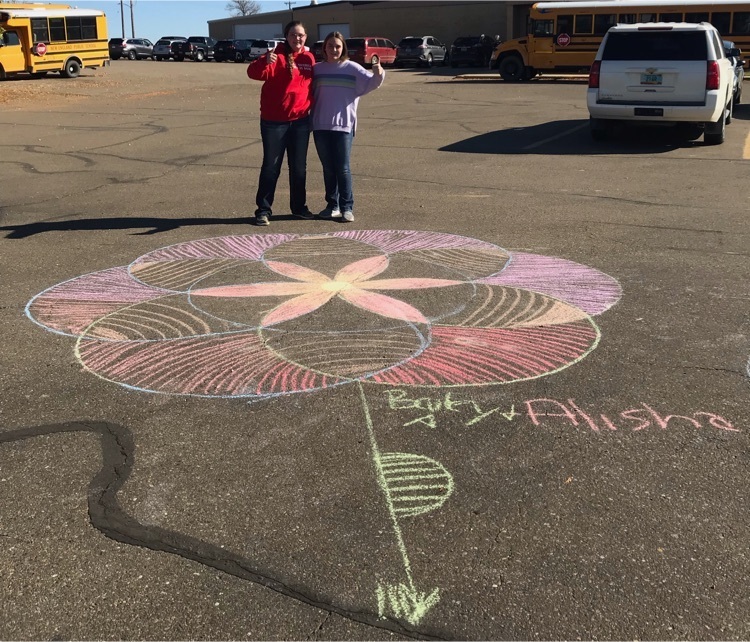 Mrs. Hauglid's geometry classes took advantage of the nice weather we had been having and created constructions in the parking lot.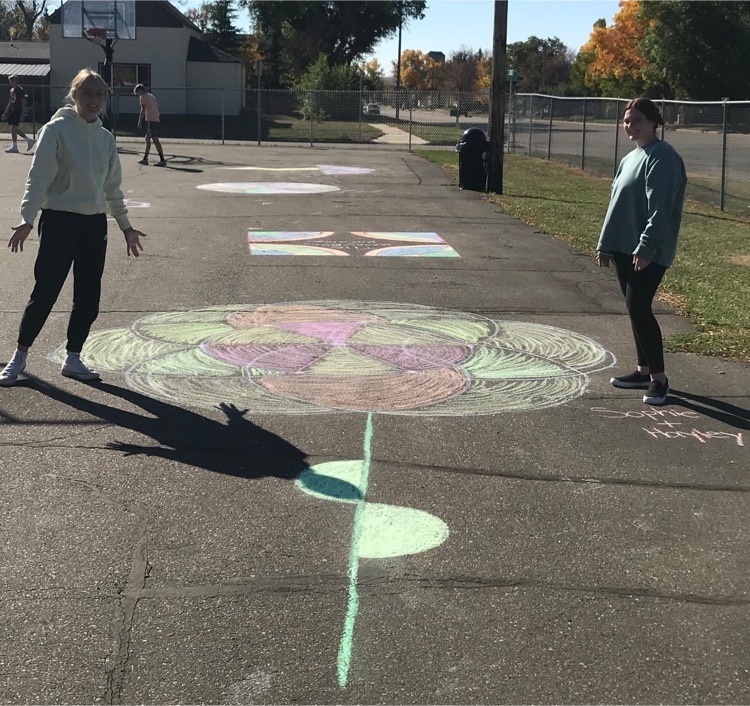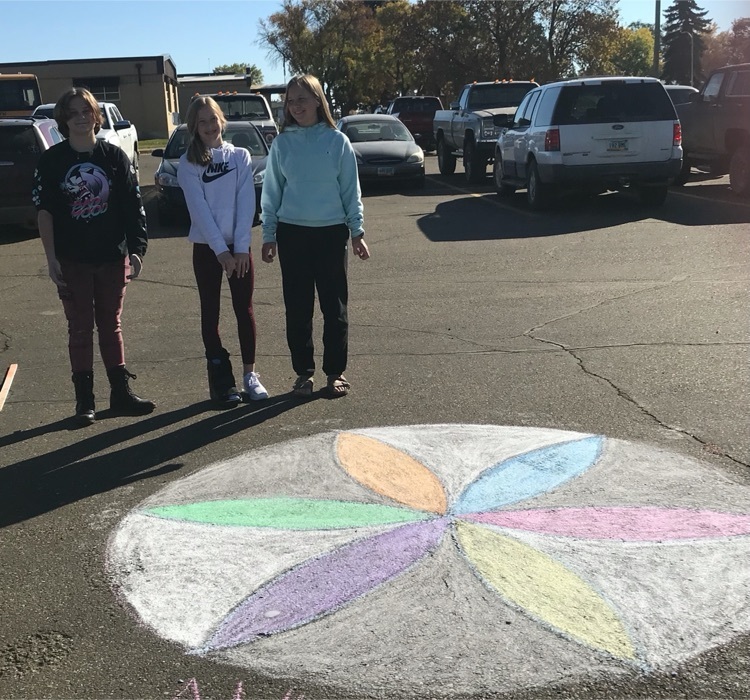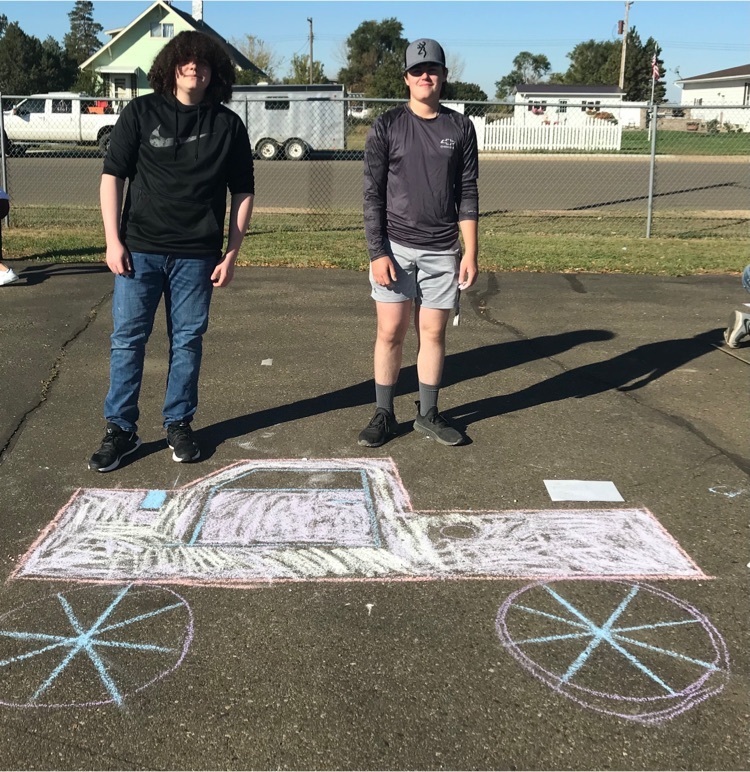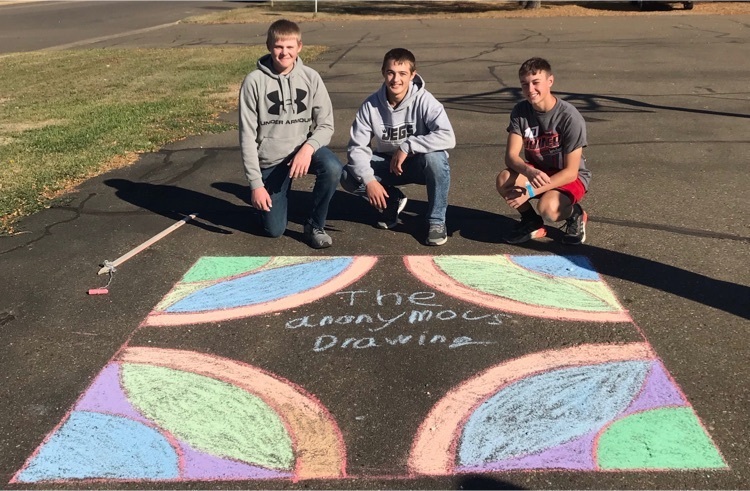 The girls volleyball game scheduled for Saturday, October 16th against Hazen has been moved to Friday, October 15th. The first game will start at 4:30 PM.

The Ronald McDonald Dental Mobile will be at New England Public School from November 1st - 5th, providing FREE dental services for students ages 0 - 21. All information & forms will be mailed to all families in school. If you have any questions, please contact the school office at # 701-579-4160. This generous service is provided by Slope Electric.

Our in-town bus route will start October 18th. If you are interested in getting your student on the in-town bus route, please contact the Office at 579-4160.

YIKES! I got behind again! The New England Booster Club Raffle Winner for October 1st is Scott Bieber - New England - $100! The October 8th winner is Todd Fitterer - New England - $100! Congratulations, Guys!!

There will be a bake sale to help defray medical costs of Mrs. Rachel Bock next week Tuesday & Wednesday, October 12 & 13. Single items will be sold for $1.00 each. There will be small pans of caramel rolls available as well for $4.00 each.***** If you wish to donate baked goods for the sale, please contact Ms. Kristi on Monday.
Yesterday our FFA chapter attended our annual District Leadership event held at DSU. Our chapter placed 3rd overall, with our chapter president earning a gold officer rating and our student competing in the demonstration event qualified for state!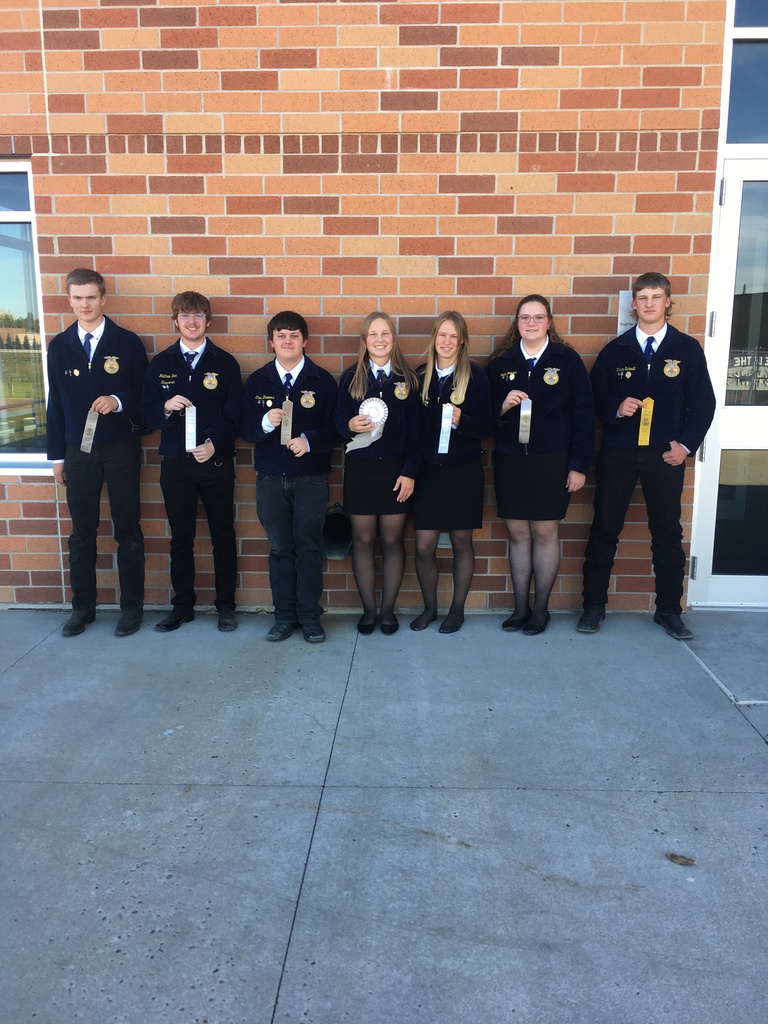 Extemporaneous Public Speaking, Job Interview, Creed, Demonstration (State Qualifier) and Memorized Public Speaking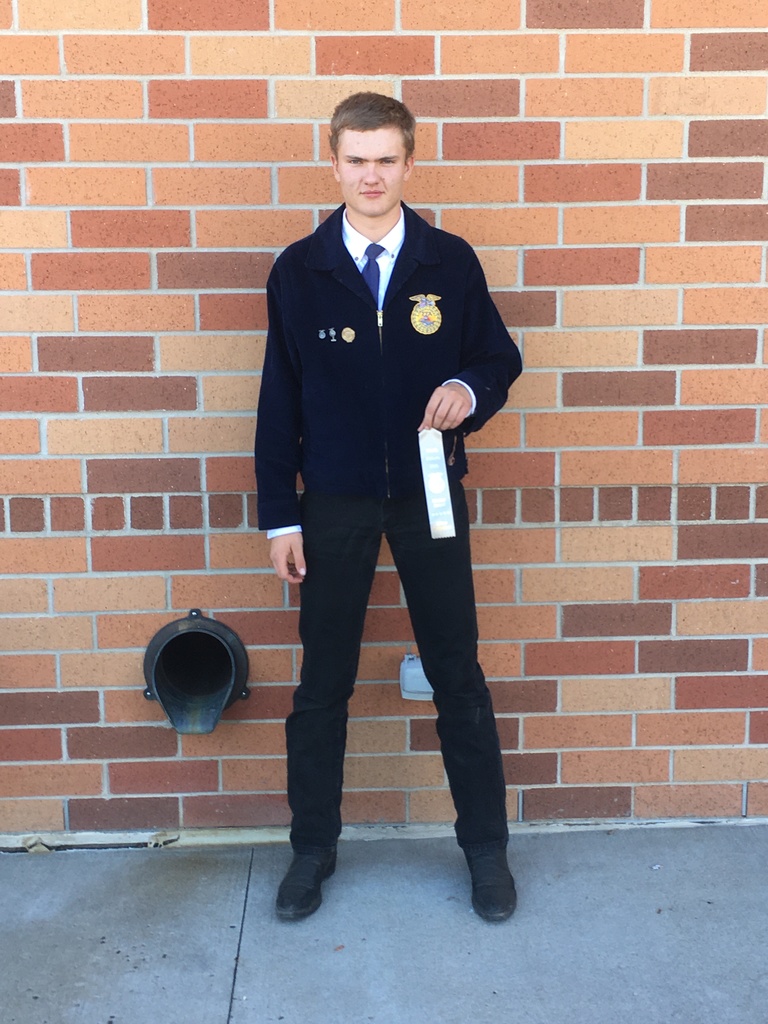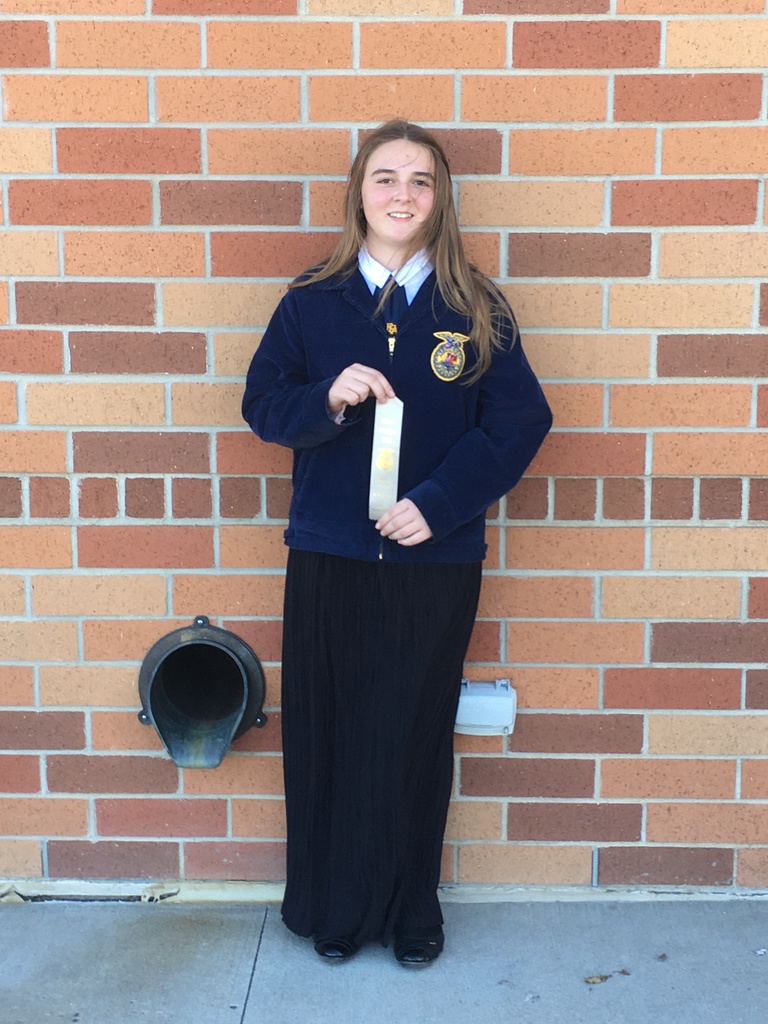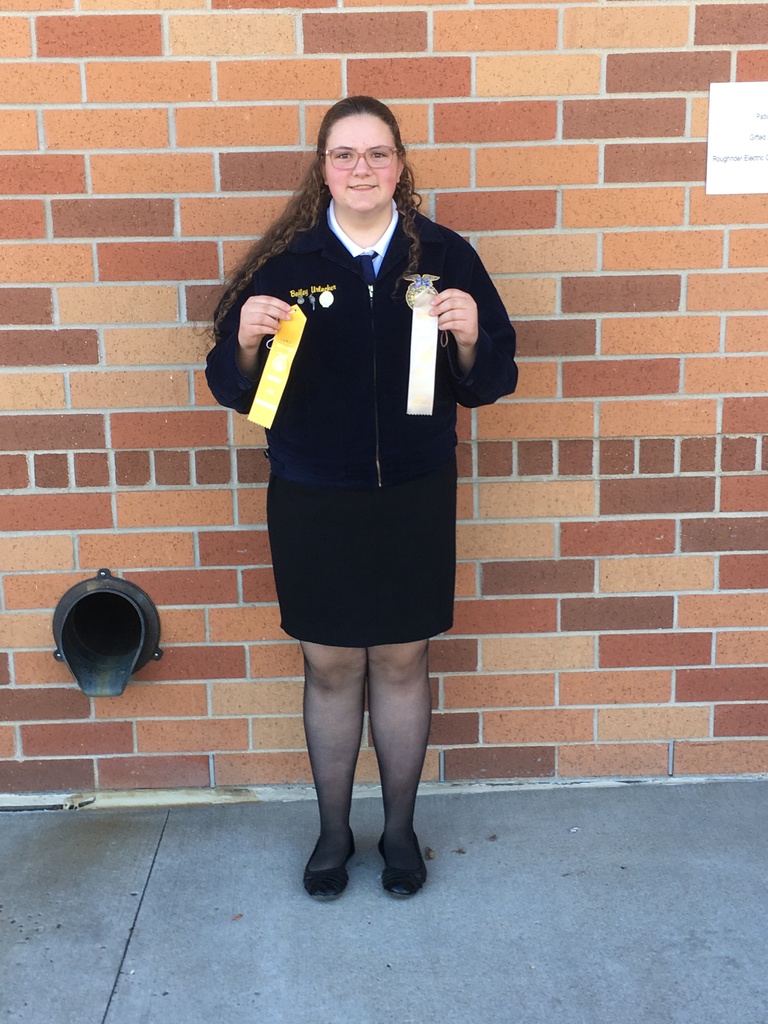 The 4-H booth will be on display in the commons on Friday, October 8, during the lunch period. Encourage your students to find out more by talking with Heidi Marxen, our local 4-H agent. There will be no JV volleyball tourney this Saturday, October 9. The cross-country team will be leaving at 7:00 a.m. for Regionals. The 5th & 6th grade GBB & BBB teams will host Mott-Regent in our gyms beginning at 10:00 a.m. this Saturday, October 9.

Hettinger County 4-H will observe National 4-H Week this year by showcasing the incredible experiences that 4-H offers young people and will highlight the remarkable 4-H youth in our community who work each day to make a positive impact on those around them. *** The theme of this year's National 4-H Week is Find Your Spark, which highlights how 4-H offers opportunity for youth to find their passion and explore learning about that passion and what lies within it through hands-on learning experiences. *** The positive environment provided by 4-H mentors ensures that kids in every county in the country, from urban neighbourhoods to suburban schoolyards to rural farming communities, are encouraged to take on proactive leadership roles and are empowered with the skills to lead in life and career. *** Learn more about 4-H by stopping by the display in the commons on Thursday, October 7, and chatting with Heidi Marxen, our local 4-H agent.

The junior high and junior varsity games scheduled for tonight, Monday, October 4th have been cancelled. 7-12 will practice tonight in Mott.

Bus route changes: Route 5 Bryan J driving Route 17 is 15 Mrs Gussey Route 9 is 16 Mrs Hewson Route 6 is 3 Mr Lechler JHFB is bus 8 leave at 2:30 56GBB bus 10 leave at 2:45 9-12 FB practice bus 6

Parents, if you have not yet heard of a disturbing trend of challenges on TikTok, we would encourage you to "google" them online. Last month "Devious Licks" encouraged students to vandalize and/or steal school property. If you read the complete list of challenges, you will be quite appalled. Please discuss the inappropriateness and the dangers of these challenges with your children. These behaviors will not be tolerated at our school.

Monday- JH @ Hettinger. Game at 4:30. No JV game. Bus leaves NE at 2:30. Tuesday 7-12 Practice @ New England 4:15- 5:45 Wednesday 7-12 Practice @ Regent 4:00- 5:30 Thursday 9-12 Practice @ New England 4:14-5:30 JH Game @ Lemmon - Game Time TBD. Friday Varsity Game @ New Salem 6:00 MST. Bus leaves NE at 2:00.

We are starting to plan our in-town busing for 2021-2022. If you are interested in having your child on the in-town bus route, please call Julie at 701-579-4160 and provide her with your name and address.

The 5,6 girls basketball game at Mott tonight, September 30th has been moved to Mott High School. The 5th grade game will start at 4:00 PM.
The FFA State Range Judging 2021 event was held in Reeder ND on 9-23-21. We had a student earn the highest score of the day winning not only the state champion baby bison trophy, but also the top hand traveling trophy! The team earned a gold award with a second place finish overall. Congratulations to all on a job well done.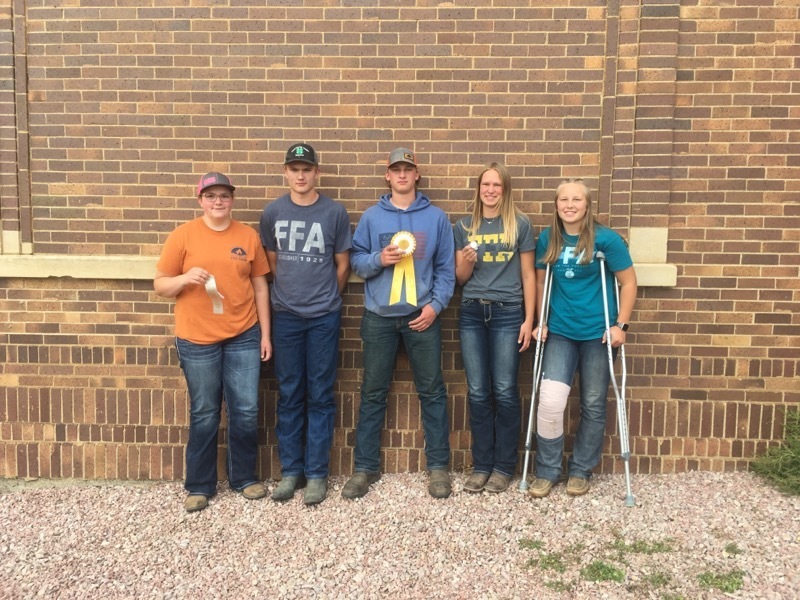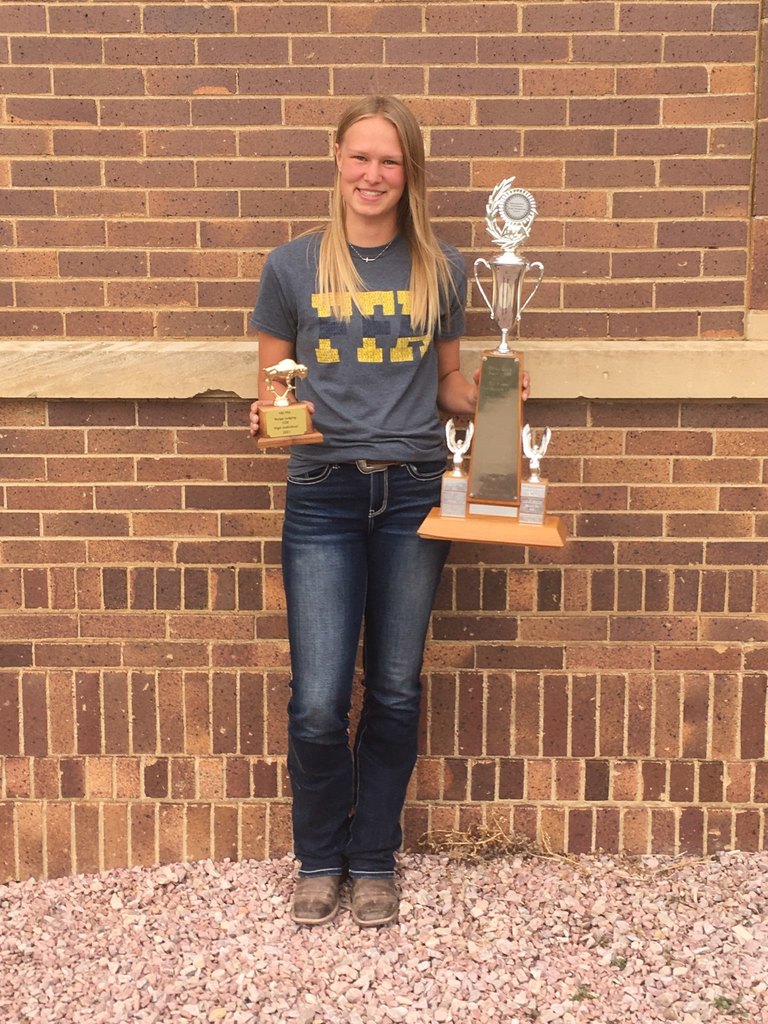 Range team #2 and Group photo of all range participants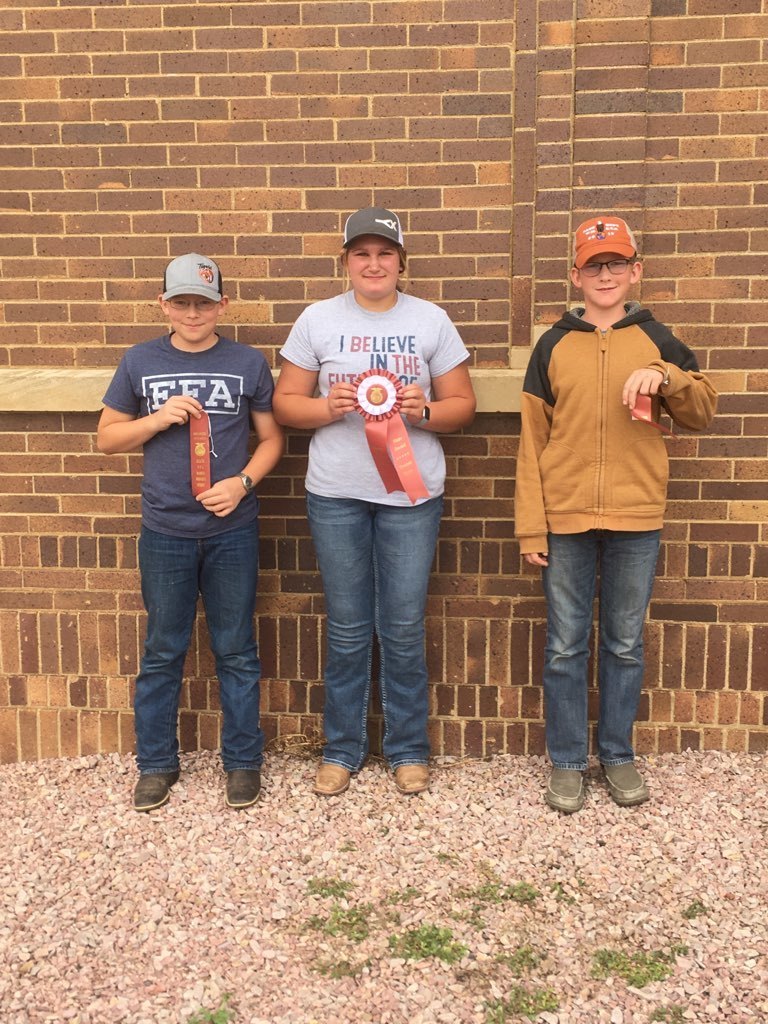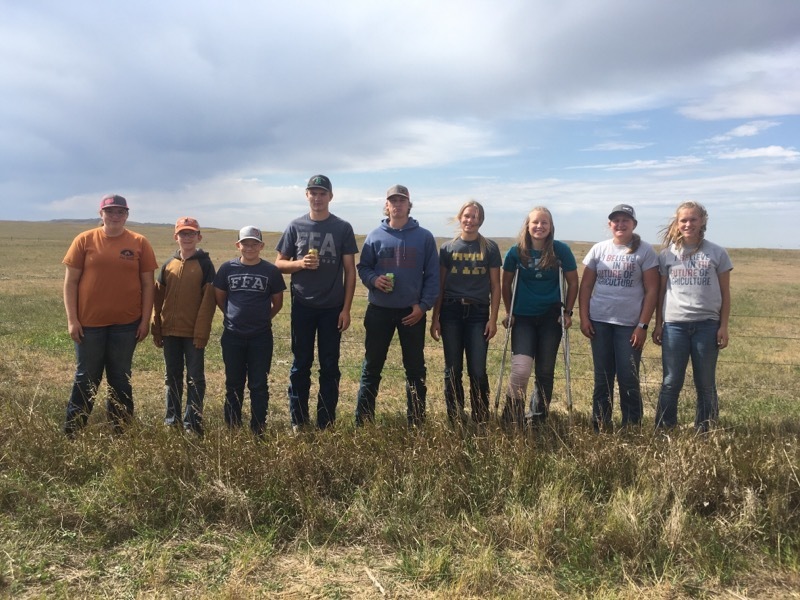 The junior high volleyball game scheduled for Thursday, September 30th against Richardton/Taylor has been cancelled.