Mrs. Hauglid's geometry classes took advantage of the nice weather we had been having and created constructions in the parking lot.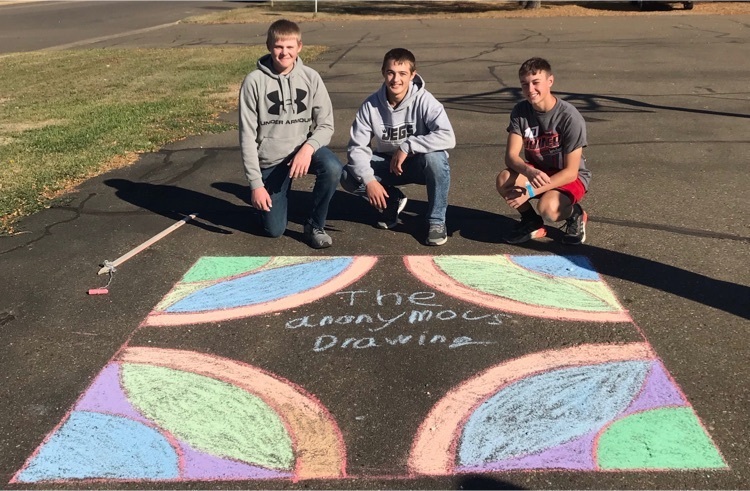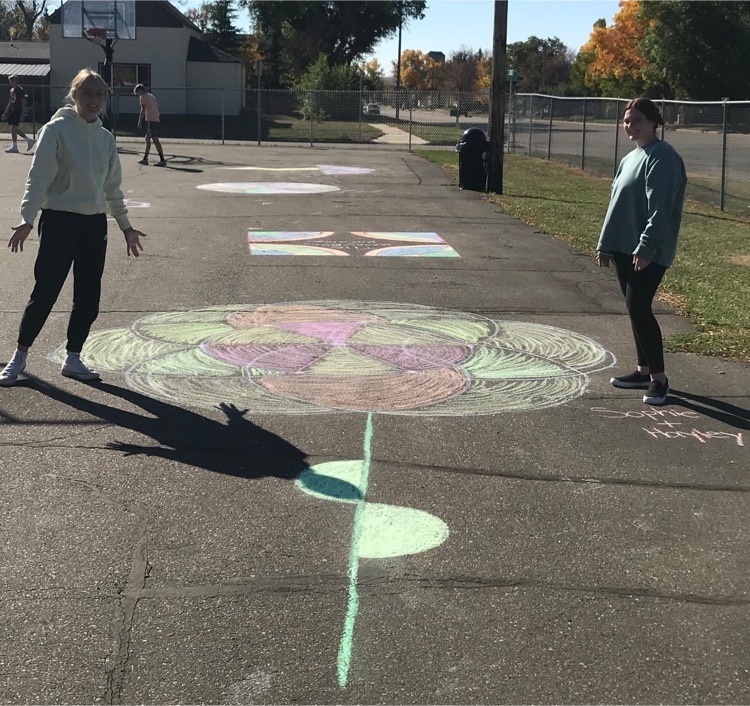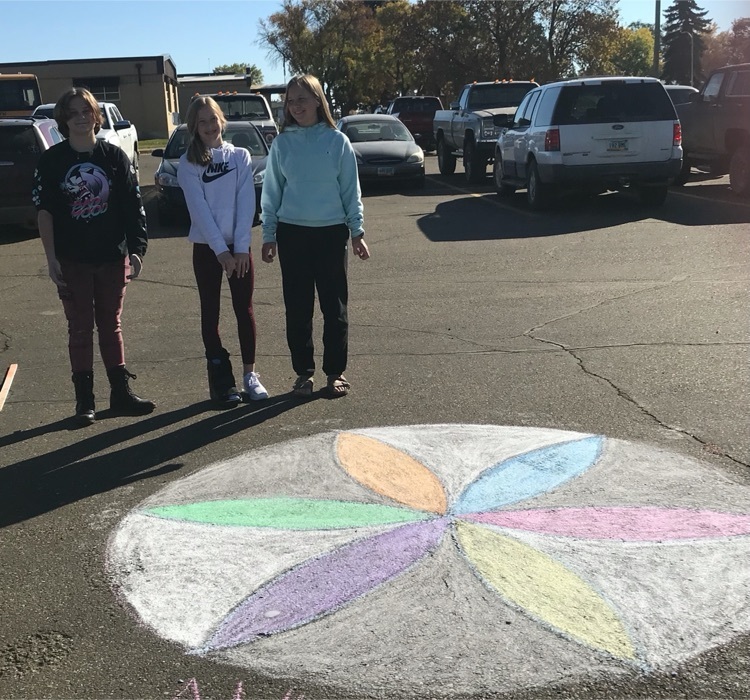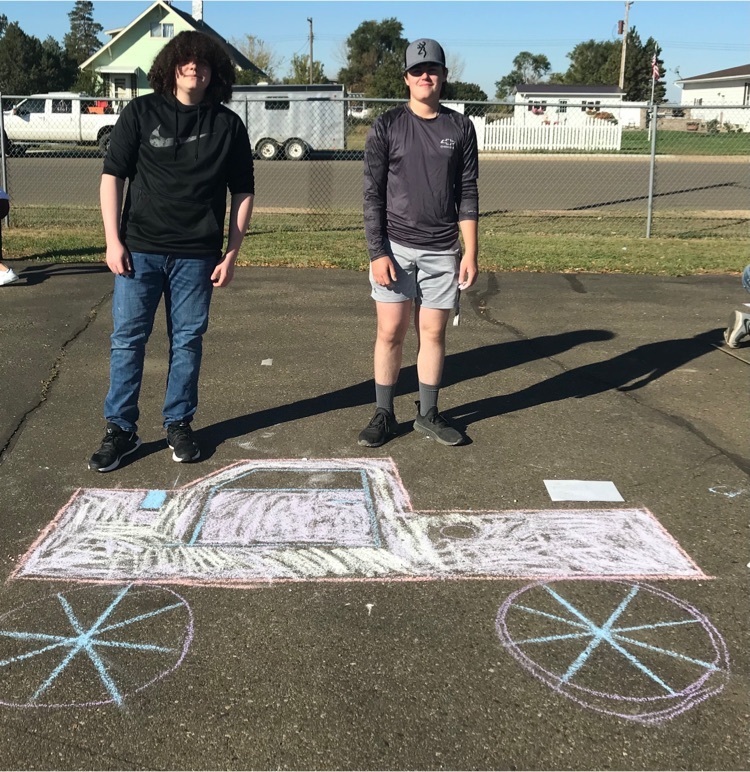 Yesterday our FFA chapter attended our annual District Leadership event held at DSU. Our chapter placed 3rd overall, with our chapter president earning a gold officer rating and our student competing in the demonstration event qualified for state!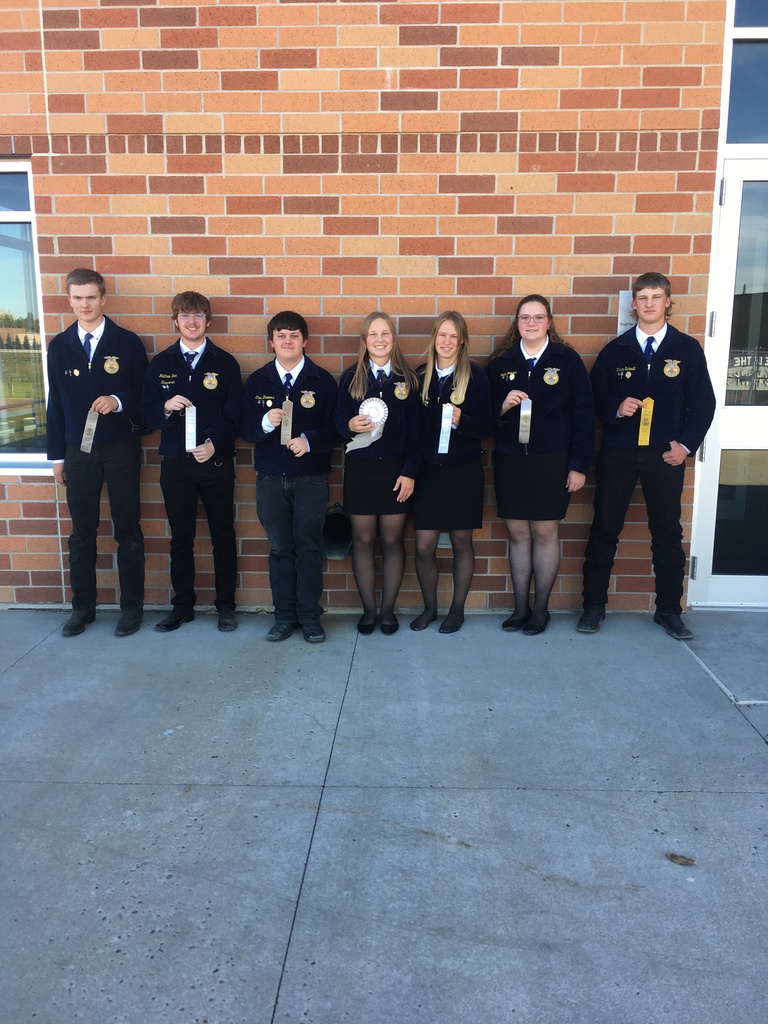 Extemporaneous Public Speaking, Job Interview, Creed, Demonstration (State Qualifier) and Memorized Public Speaking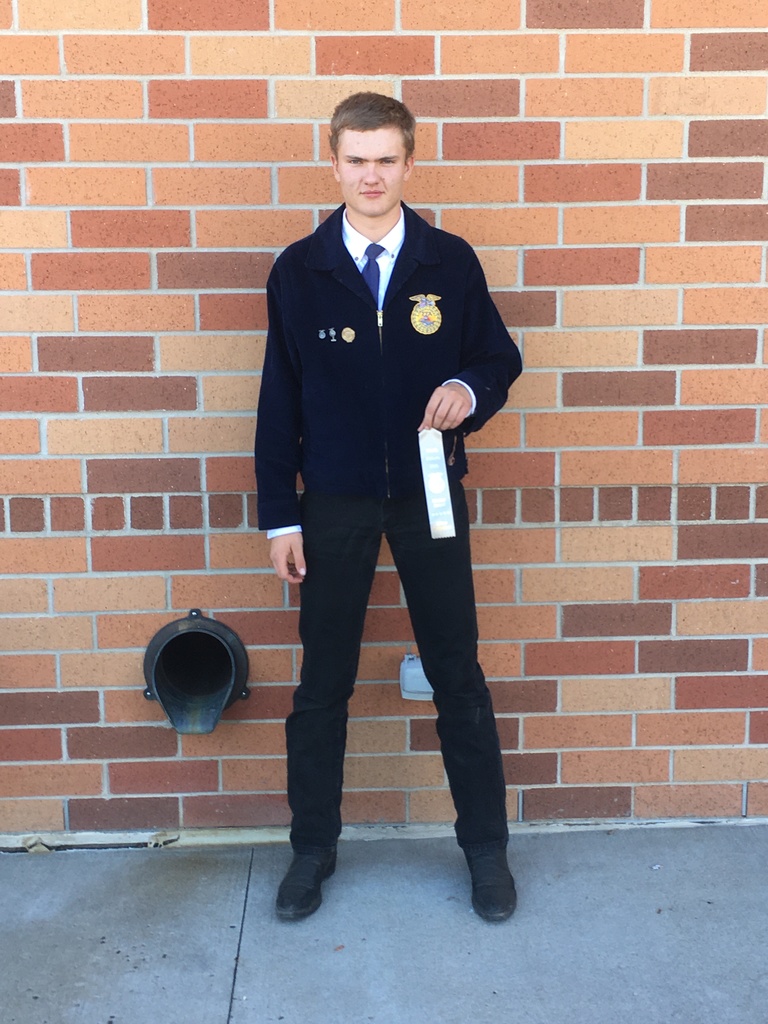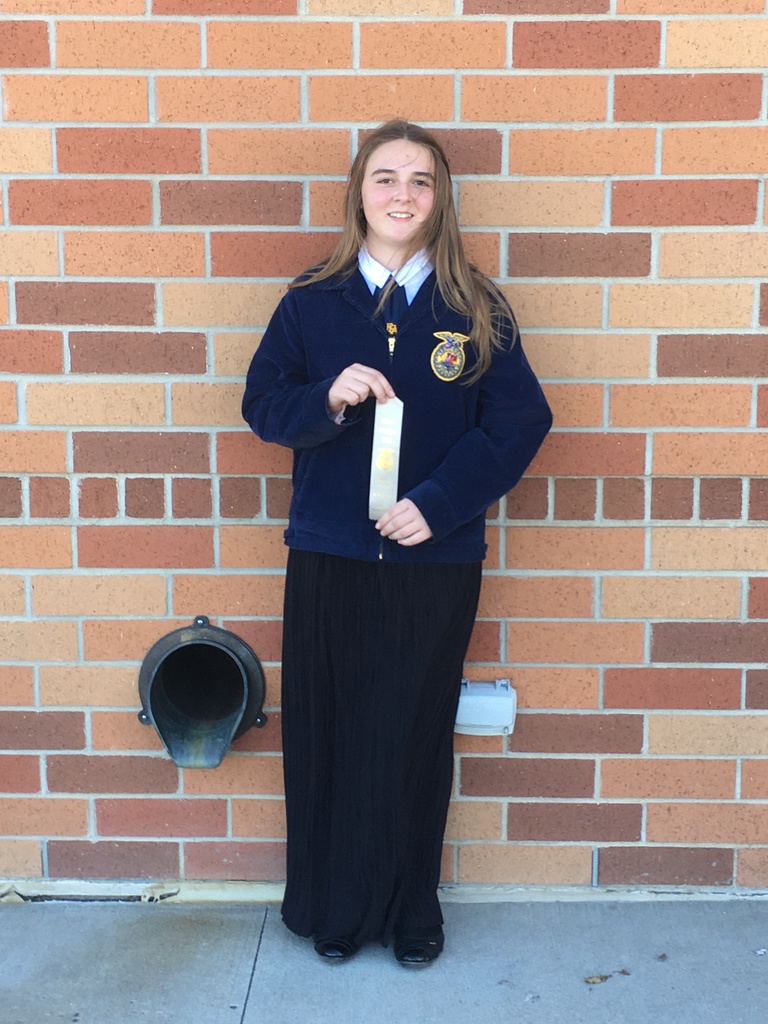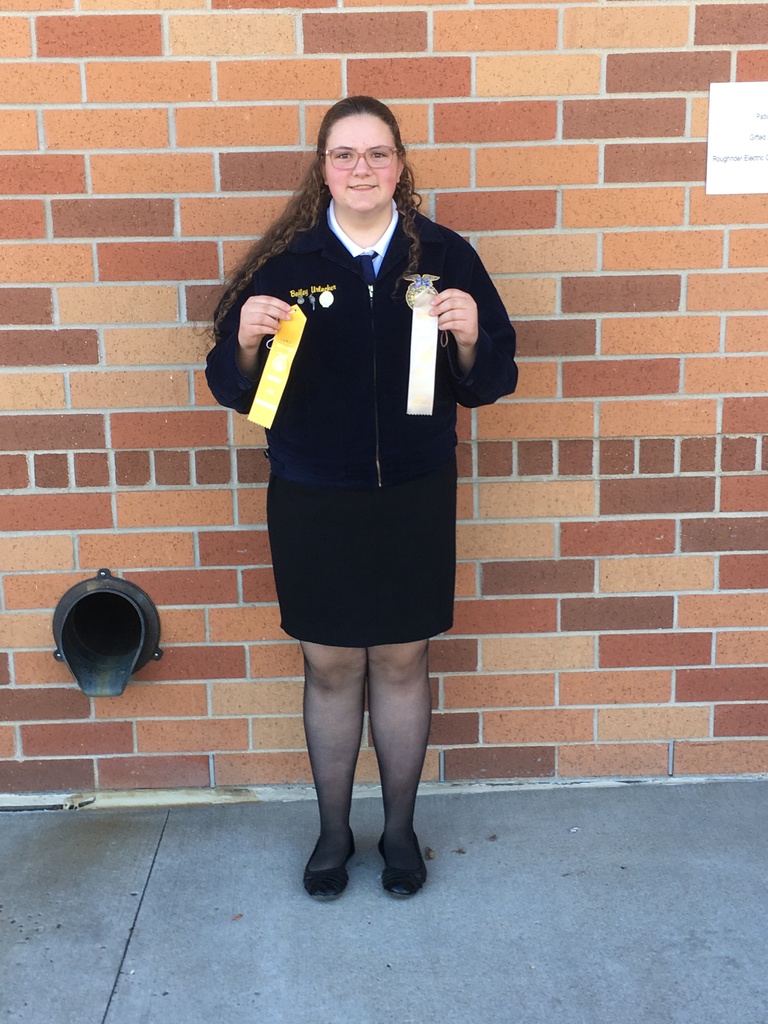 Parents, if you have not yet heard of a disturbing trend of challenges on TikTok, we would encourage you to "google" them online. Last month "Devious Licks" encouraged students to vandalize and/or steal school property. If you read the complete list of challenges, you will be quite appalled. Please discuss the inappropriateness and the dangers of these challenges with your children. These behaviors will not be tolerated at our school.
The FFA State Range Judging 2021 event was held in Reeder ND on 9-23-21. We had a student earn the highest score of the day winning not only the state champion baby bison trophy, but also the top hand traveling trophy! The team earned a gold award with a second place finish overall. Congratulations to all on a job well done.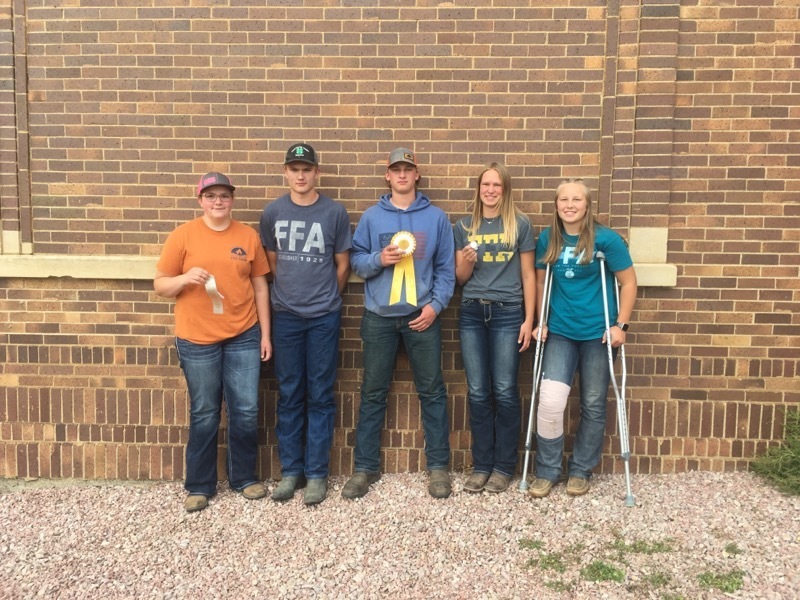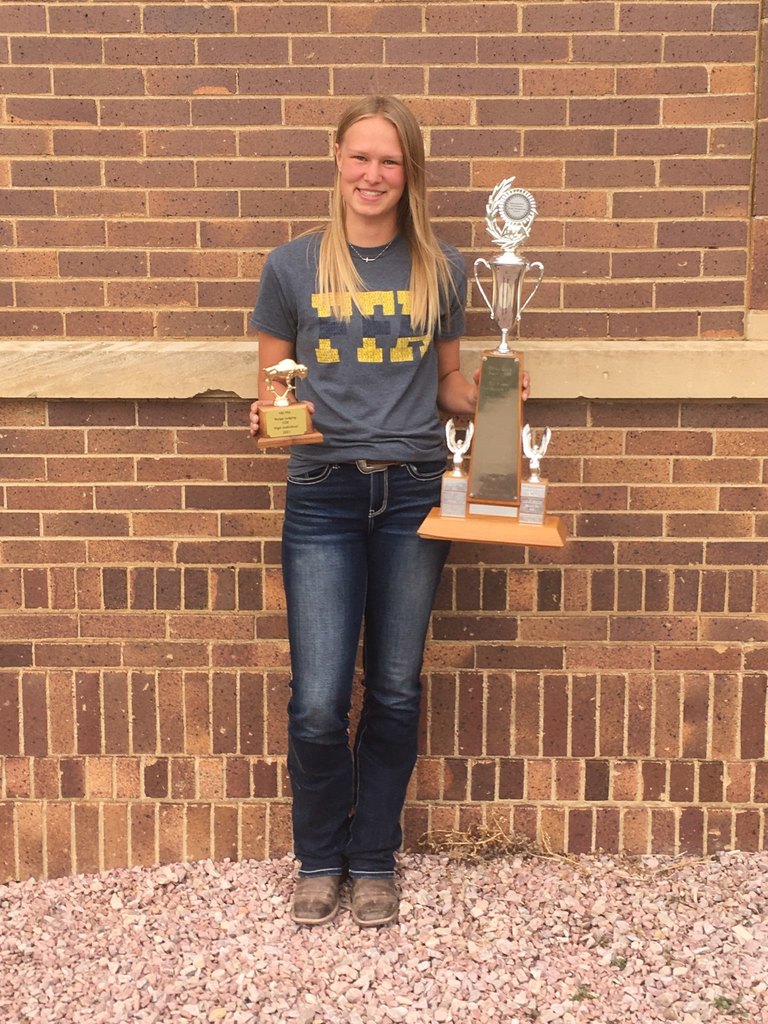 Range team #2 and Group photo of all range participants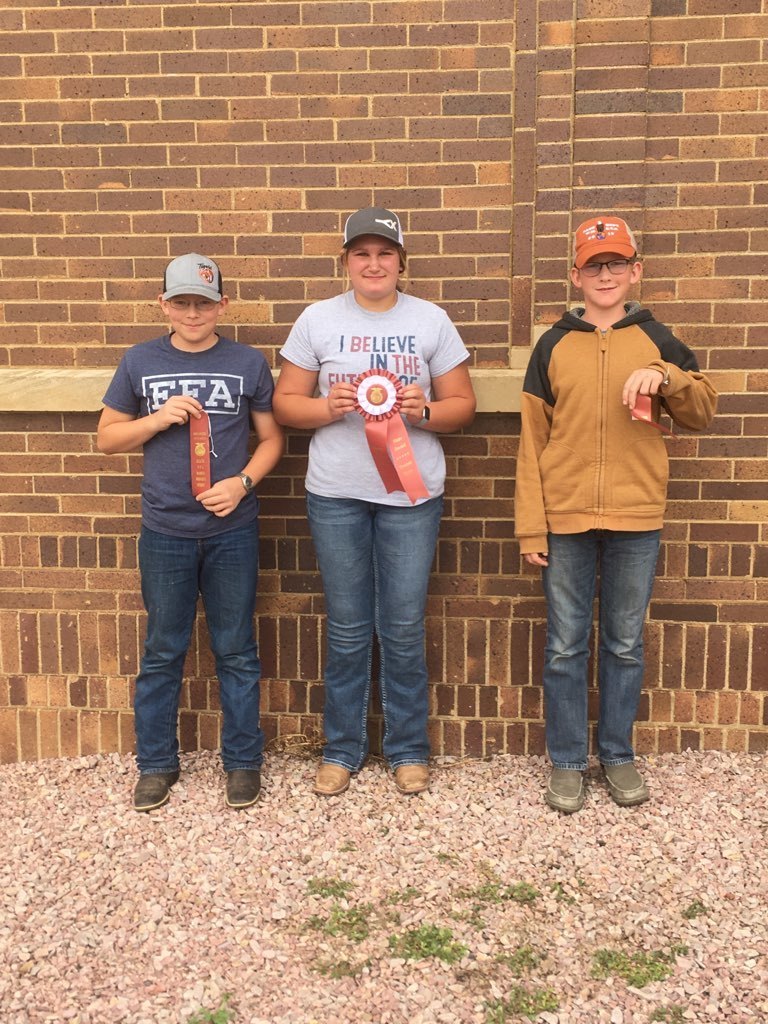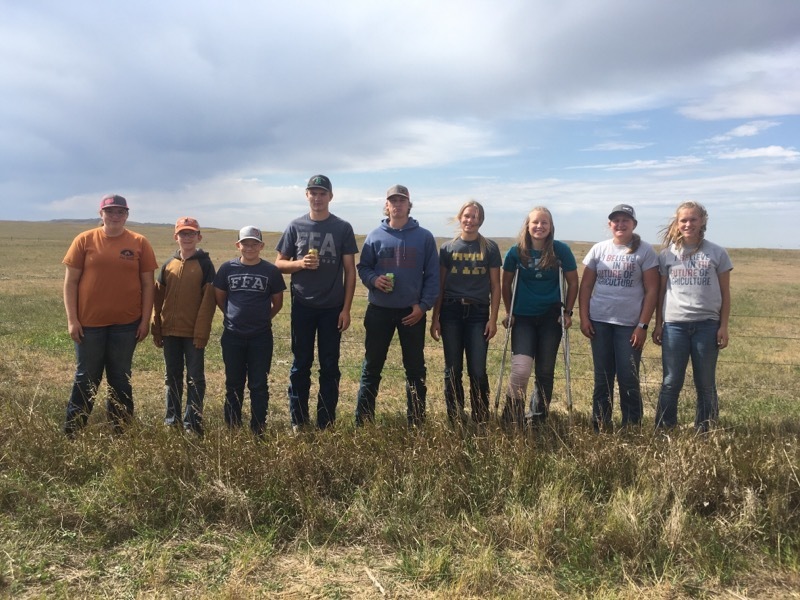 The junior high volleyball game scheduled for Thursday, September 30th against Richardton/Taylor has been cancelled.

Attached is the junior high volleyball schedule for Saturday, October 2nd.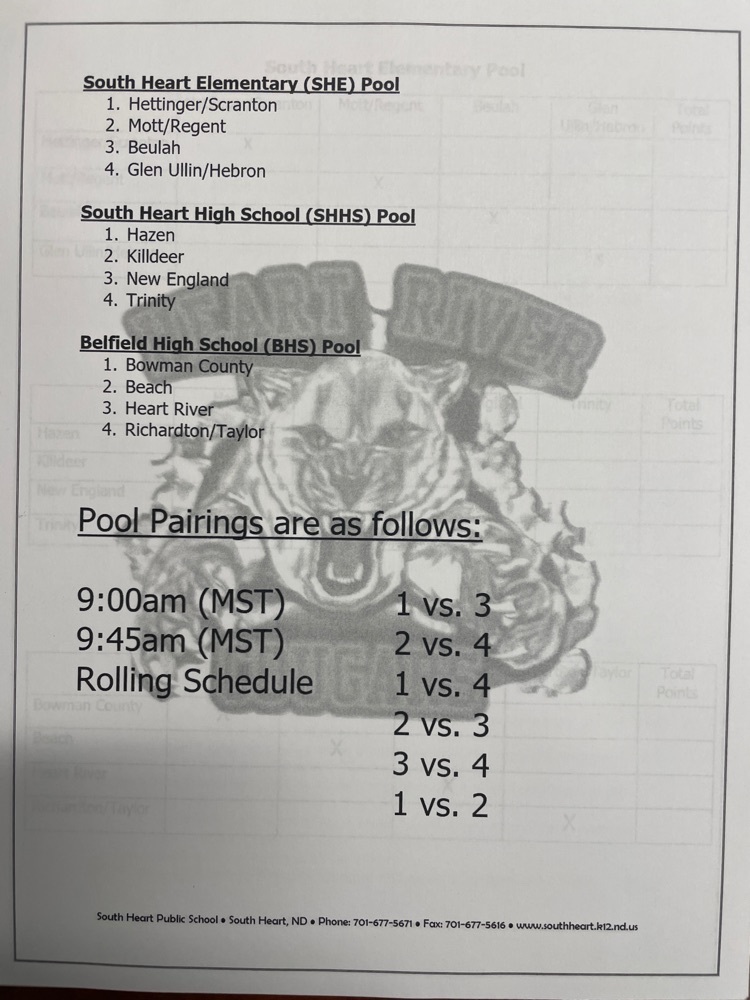 Football Schedule Week of Sept 27 Monday- JH Game vs. Heart River @ NE 4:30 MT 9-12 Practice @ NE Tuesday- 7-12 Practice @ NE 4:15-5:45 Wednesday 7-12 Practice @ Regent 4:00- 5:30 Thursday 7-12 Practice @ Mott 4:15- 5:45 Friday- Homecoming- vs. Hettinger-Scranton @ Mott 7:00 MT.

Looking for something fun to do on October 8 and 9? Attend Pumpkins in the Patch. Please see the attached photo for fun events sponsored by area businesses in Dickinson.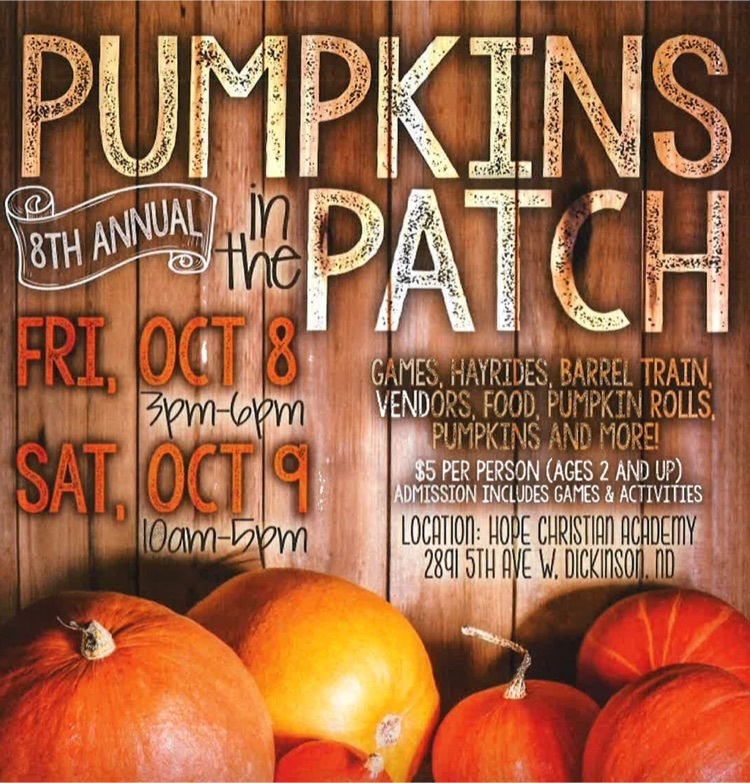 School Picture Day is Tuesday, September 28. All preschool through grade 12 students and staff will have their picture taken regardless of whether or not an order is placed for pictures. ***** To order your packages, please visit mylifetouch.com and enter New England's Picture Day ID of EVTW3QQGV. Your student does not have to return anything to school if you order online. ***** Don't worry if you miss out on Tuesday, Lifetouch will be returning on Wednesday, November 17. ***** Preschool students who are not scheduled to come to school this Tuesday may come just to get their picture taken. Please bring your Pre-K student to school at 8:00 a.m. on Tuesday. You will be able to quickly have your child's photo taken and be able to be back on your way home in no time at all.

The New England Booster Club Raffle Winners for the first 4 drawings are: September 3rd - Leland Johnson - Dickinson - $100 September 10th - Lena Greff - Mott - $100 September 17th - Todd Lutz - New England - $100 September 24th - Ardel Hanson - $100 It took a bit to get "up & running"! We should be good-to-go to be on a regular weekly drawing schedule! Congratulations, everybody!

The 4-5-6 grade girls have no basketball practice tomorrow, Friday, September 24. The 4th grade girls will have a practice on Monday, September 27 at the memorial hall. The 5-6 graders do not have practice Monday. All grades will have a normal practice on Tuesday, September 28.

The girls basketball game scheduled for Saturday, September 25th against Trinity will only be 5th and 6th grade. Start time is still 10:00 AM at New England.

Just a reminder about Parent Teacher Conferences scheduled for tonight, Wednesday, September 22nd from 3:30 PM until 6:30 PM.

With the increased numbers associated with Covid in Hettinger County, New England Public School is going to start scanning temperatures again as students enter the building. We also ask for your support if your child is sick. Please keep them home until they are 24 hours symptom free. Thank you for your patience and understanding keeping our school community safe.

The 4,5,6th grade girls basketball game scheduled for Thursday, September 23rd has been moved to Taylor. The 4th grade team will will only play two quarters.

Monday- JH Game @ Mott vs. Grant County Flasher 4:30 MT. JV Canceled. 9-12 Practice at Mott. One bus. Tuesday- 7-12 Practice @ New England 4:15-5:30 Wednesday 7-12 Practice @ Regent 4:00- 5:30 Thursday 7-12 Practice @ NE 4:15-5:30 Friday Varsity Game vs. Grant County Flasher @ Elgin. 6:00 MT

Are you interested in renting an instrument for your fifth or sixth grade student? Please check your email, or see the attached images for information from Eckroth Music.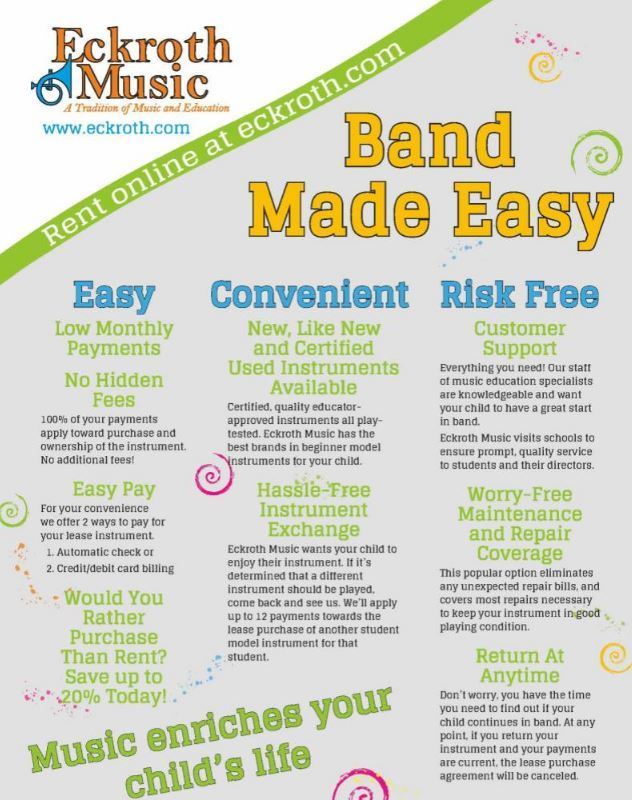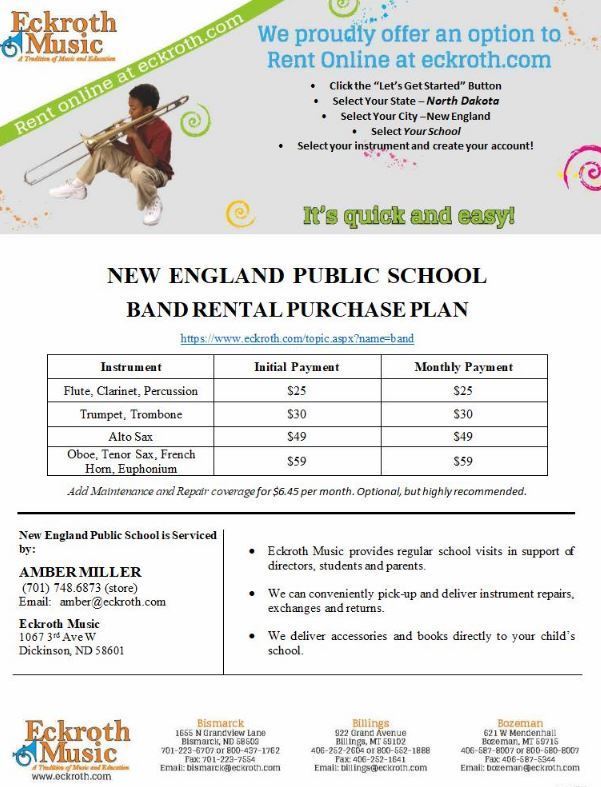 4,5,6 girls basketball practice starts tomorrow, Wednesday, August 18th at 5:30 PM until 7:00 PM.