8th Grade Ag Day scheduled for tomorrow (11-18) in Belfield has been postponed until a later date.

Due to the hazardous road conditions, the JH Boys' and Girls' basketball games scheduled for this evening have been postponed.

Due to the icy road conditions and inclement weather, school will be held virtually Thursday, November 17, 2022. Please have students log into TEAMS for their lessons and assignments. Stay safe and have great evening!

7/8 BBB Practice will be over at 3:45 p.m. today due to the changing weather conditions. Be safe out there!

Elementary students and high school students will be bringing their devices home tonight JUST IN CASE school would need to be held virtually tomorrow. NO DECISION HAS BEEN MADE regarding school tomorrow. Administration will send out a message TOMORROW if there is no school. We will be having virtual learning if we are stuck at home due to the weather. Have a good evening, and travel safely!

JH GBB and JH BBB will practice in the new gym tonight. Varsity GBB will practice in the old gym.

There will be a mandatory boys' basketball parent meeting on Monday, November 21, 2022, at 6:30 p.m. This meeting is for parents of boys who are interested in playing basketball in grades 9-12. If your son would like to play basketball, a parent must be present at this meeting. This is a meeting for parents only. Students do not need to come.

Update for 7/8 GBB. There is no game tonight versus Hettinger-Scranton. It has been rescheduled to December 2. We will still have practice in the old gym tonight from 3:30-5:00. New schedules will be handed out at practice tonight.

Due to the changing road conditions school is going to dismissed at 2:00 p.m. today. Stay safe and stay warm. See everyone on Monday!

Junior High GBB practice is canceled for today. We will be communicating via the TeamSnap app to schedule a shoot around/practice on Friday and possibly the weekend for those needing to get more practices in so they can play in the games (8th graders).

7/8 BBB practice for tonight has now been cancelled.

456 BBB practice today, 11/9 has been cancelled. Also tomorrow's game in South Heart has been cancelled. Thank you for a great season boys!

High school girls basketball practice starts on Monday, November 4th at 3:30 PM. Girls in grades 9-12 who are interested in playing girls basketball are welcome to join Coach Jung and Coach Robinson on Monday to get the season underway!

Save the date! 🏈 Football Banquet 🏈 🏈 When: November 22 @ 5:30 🏈 Where: Mott Movie Theater 🏈What: Recap Football Season, Watch Highlight Tapes & Eat Food Excited to get the team together again!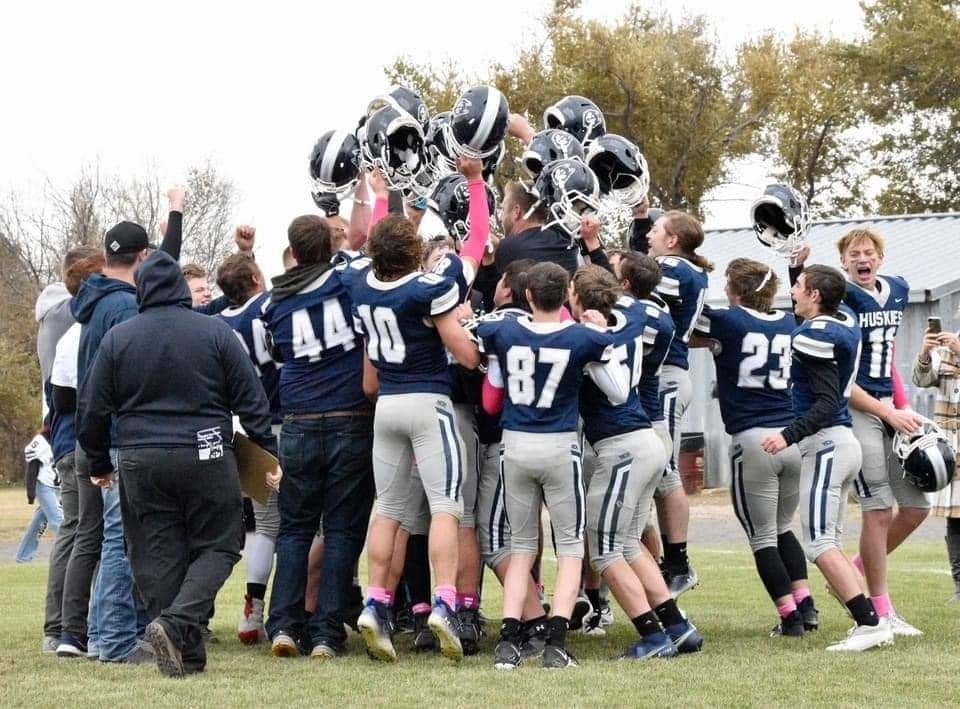 Due to the possibility of inclement weather on Thursday, November 10, the professional development day will be moved to Wednesday, November 30. Therefore, there will be no school on November 10 or November 30.

High school VB players need to turn jerseys in to Coach Hafner tomorrow, Wednesday, Nov. 9. All players need to stop in and vote with her as well.

3rd Graders: Kale, Ben, and Brantley placed 1st and 2nd in the Dickinson Optimist Tournament this weekend.

Just a reminder, with winter weather approaching, students need to have the proper attire for recess and traveling. If your student(s) do not have the proper clothing, please contact the office for assistance.

Good luck to our Varsity Volleyball team as they play Bowman today at Trinity in Dickinson. The game is scheduled for 3:30, but they could play as early as 25 minutes after the first match which should start at 2:00. Let's Go Tigers!

Job Opening